FOUR Barnsley fans have been handed three-year football bans following an altercation with stewards in 2019 which saw one man throw a sausage roll.
The brawl occurred at a match between the Reds and Southend at Roots Hall on March 2 - and a total of six fans were sentenced at Basildon Crown Court on Monday.
It was found that Curtis Horbury, 22, of Station Road, Barnsley, threw the sausage roll and got involved with the 'brawl' after incorrectly hearing that stewards had hit a disabled person.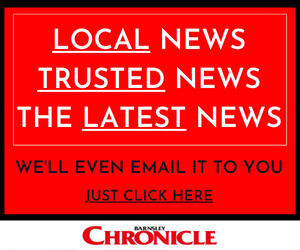 Horbury, Kyle Swann, 20, of Laithes Lane, Athersley, as well as Darren Kennett, 54, and Harvey Kennett, 19, both of Newstead Road, Athersley, admitted affray and received a three-year football ban.
Cameron Rose, 23, of Wombwell, and Jonathan Senior, 28, of Calabria Grove in Worsbrough Common, admitted a section four public order offence and received curfews for one and four months respectively.