THEATREGOERS will return to a popular town centre venue for the first time in more than a year this month.
Bosses at the Lamproom announced they will welcome audiences back on May 21 after a torrid period which left its future 'hanging in the balance'.
The news comes weeks after the theatre received a donation from the government's Cultural Recovery Fund to support with its reopening following the pandemic.
Theatre manager Ruth Pearson said: "As Covid-19 restrictions are gradually eased, we have been putting our time to good use to make sure we are operating at the highest level in order to deliver safe, consummate service.
"Boosted by our Cultural Recovery Fund grant, we are thrilled to announce our reopening schedule and that the Lamproom will return with a special summer programme.
"In accordance with government guidelines, we are still working to reduced audience capacity, but we hope to return to full capacity for events from June 21 onward when restrictions are further eased.
"The entire Lamproom family would like to sincerely thank everyone for their continued support throughout an unprecedented year.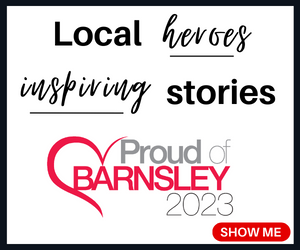 "We look forward to welcoming you all back - the interval is over."
From May 21, the theatre will play host to three family-friendly shows including 'Thank ABBA for the Music', 'Rock the West End', and 'An Evening with John Kelly'.
Jack Land Noble, a long-standing performer at the theatre, said it has been a 'rollercoaster year'.
He told the Chronicle: "This is a long time coming and a welcome glimmer of hope for the industry.
"We've been given numerous false starts which have got our hopes up only to be crushed later down the line. The appetite for live local theatre has always been there but we've been trapped on what we could do.
"At the end of the day, we have to be safe during an unprecedented time. Thanks to the false start at a reopening in September, we had many of the safety precautions in place already.
"We look forward to inviting our patrons back home. It's finally some much-needed good news after being in the dark for so long. Performers can't get wait to get back on the Lamproom's stage again."
The first scheduled performances will go on sale this Tuesday from at 10am, when the box office reopens.
Barnsley Central MP Dan Jarvis said: "Our region is home to nationally-significant cultural assets, including galleries, museums, music venues and a host of tourist attractions and festivals.
"I have long believed that the sectors these represent are not just vital for our economy but for our character and our spirit as a region and as a nation.
"There is a real opportunity now to level up the north, to invest in our communities and to build a stronger, greener and fairer South Yorkshire - and culture, arts and heritage must be central to that."
For more information, visit the Lamproom's website.