BARNSLEY youngsters have been advised to wear face coverings while in school classrooms or communal areas - despite national guidance no longer recommending them to do so.
Following Monday's relaxation of the coroanvirus restrictions, the country's position on the use of face coverings in school and college changed in line with the move into step three of the government's roadmap out of lockdown.
Although this change means that face coverings are no longer recommended for pupils and students, health leaders are still able to offer their own localised advice.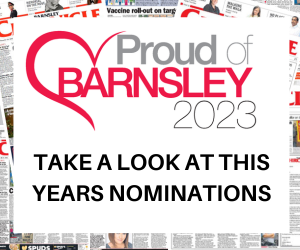 Schools across the town have been contacted by Barnsley public health boss Julia Burrows and the council's executive director of children's services, Mel John-Ross, recommending that face coverings are still worn.
Ms Burrows said: "I am confident that things are moving in the right direction in terms of reduced serious illness and that transmission of Covid-19 is stable.
"However I want to be as assured as possible that the borough is in a good position as we approach the summer holidays and that we continue to do all that we can to reduce the risk of Covid-19 transmission in educational settings.
"This means that for the remaining period of the school term I am supportive of headteachers choosing to maintain that face coverings should still be used for pupils, students, and staff in classrooms or communal areas in all schools and colleges."
The most recent rate of infection for school-age residents in Barnsley are higher than the town's overall average, and there's hope that the continuation of face coverings in school could help reduce transmission.
Pupils in the age ten to 14 bracket have a rolling rate of 70.3 per 100,000 residents as of May 12, whereas 15 to 19 year olds have a rolling rate of 105.4 per 100,000.
For children aged five to nine, the seven-day rate of coronavirus cases was 6.7 per 100,000 residents as of May 12.
"Pupils have become familiar with the use of face coverings and for a period of nine weeks until the end of term, it feels sensible to encourage their continued use if schools wish to do so," Ms Burrows added.
"The Yorkshire and Humber region largely went into lockdown as the Kent variant became dominant.
"This means that across our communities this variant is now most common and is more transmissible.
"As the restrictions are slowly eased, we need to be as cautious as possible to ensure that community transmission remains low. "The continued use of face coverings will support our approach in doing this.
"It is also important to recognise that some pupils and staff may be exempt from wearing face coverings."