LEADERS behind a new school which is set to open in just a few months' time have reassured parents that they will be on time - despite a councillor revealing building work is yet to start.
A temporary school, on Broadway, Kingstone, will welcome 180 students aged 11 to 16 - followed by a further 180 in 2022 - and will be known as Trinity Academy St Edward's.
A permanent school will be in place by 2023 on the site of the former NHS Keresforth Centre.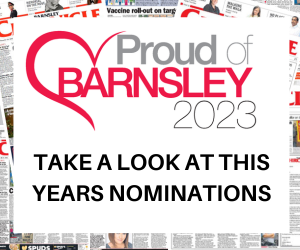 The two-storey temporary setting will be built on playing fields which have become disused and overgrown which, as a stipulation brought by Sport England, will return to their former use once the temporary building is no longer required.
Seventeen sites had been looked at for the temporary school, including one on Harborough Hill Road, the former Oakwell Brewery site, the former B and Q site at Stairfoot and a location on Elmhirst Lane, Dodworth, before consent was given.
However, its proposed September 1 opening has been questioned by Coun Peter Fielding, who represents the Dodworth ward, and the issue will be discussed at Thursday's full council meeting.
Trinity Multi-Academy Trust - the group behind the school's running - said staff and governors had been appointed and insisted they are on track for the opening.
Principal Mark Allen said: "We are committed to setting up and operating St Edward's from September 1 and our partners, the Department of Education and Barnsley Council, are working with us to ensure this is delivered.
"I want to reassure parents that we are on target to open the school in September.
"Our school will offer our community a broad, balanced curriculum that will set the highest aspirations and deliver outstanding outcomes for all our children, no matter their starting point, or barrier.
"Trinity Academy St Edward's will champion science, technology, engineering and maths as part of our curriculum offer.
"This is an exciting and unique chance for the children of Barnsley to start their secondary school career in a smaller, inclusive and experience-driven setting.
"By September 2023 - and hopefully even sooner - Trinity Academy St Edward's will open its doors to a brand new facility.
"Designed to the highest specification, using the latest technology and with the very best educational facilities, Trinity will be a fantastic modern and purpose-built school.
"Until that time comes, the academy will be in temporary buildings. The facilities will have new modules built specifically for this purpose and delivered and installed to site."
Coun Fielding told the Chronicle that work on the site is yet to commence, but hopes the temporary school's planned prefab-style buildings will make the construction period quicker.
"The temporary new secondary school is due to open in a few months' time and welcome 180 students," he added.
"No work has yet commenced on site and parents are understandably concerned that the school will not be ready in September.
"It strikes me as odd and a massive amount of work to do as there will have to be services put in, not to mention phases of building, but hopefully the temporary structure will be quick to install."