Carlton Morris is relaxed about whether or not he starts in Swansea tomorrow but is confident he will return to Wembley for a second play-off final.
The 25-year-old striker was Barnsley's star player on Monday, despite starting the play-off semi-final on the bench.
He made a big impact in a much-improved second half and hit the crossbar in injury-time, but Swansea City won 1-0.
It was the 18th time he has come off the bench having made his sixth start in the last league game against former club Norwich City. Head coach Valerien Ismael says it is 'a possibility' that Morris will start the second leg tomorrow.
Morris, who has seven goals, told the Chronicle: "The world doesn't revolve around me. It's not the be all and end all if I don't start. I am still a valued member of the squad. I just give my best when the gaffer calls upon me. With the way our forwards play, it's not realistic to expect 90 minutes from them every game so all of us have to be ready."
He added: "The lads had put in so much effort to run Swansea's legs down and I came on and took credit for their excellent work. I was just thinking 'these warriors have put so much hard work in for me while I was just sitting on the bench.'
"I just wanted to get on the ball, get into space and make things happen.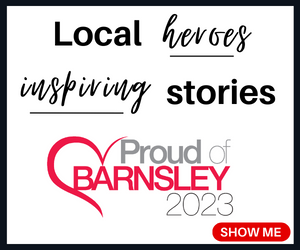 "You can sit on the bench and let the game pass you by or think how you would play if you were on the pitch."
Morris expected his clever flick in the 93rd minute to go in.
"Once I connected, I saw it dipping down all the way, but when it hit the crossbar it was excruciatingly frustrating. But, once I had walked to the changing room and my team-mates put an arm round me, I was over it and focused on the second leg.
"I have complete faith that we will turn this around."
Morris began the season in League One with MK Dons but could finish it with promotion to the Premier League.
"It's a been rollercoaster. It's felt a long season. It has been good to make an impact but I am not surprised.
"I have always backed my ability at this level and hopefully I can show that again on Saturday."
Morris is one of the few Barnsley players to have appeared in a play-off final as he was on loan from Norwich City to Shrewsbury Town in 2017/18 when they beat Charlton Athletic in the League One play-off semi-finals before losing to former club Rotherham United at Wembley.
He suffered a serious injury in the final and missed the following season.
"I remember the feeling of the first time and it's a lot different second time around. I can just treat it as another game now. I am not going to shy away from going back to Wembley. I want to go and put it right. It was a terrible day for me personally and my team-mates. It changed me as a person and made me ten times stronger. You just have to get on with life. Thankfully I find myself two games away from the Premier League.
"These are the games you live for as a footballer, when it's all on the line and a win or go home situation."
Morris thought Barnsley were unlucky to lose on Monday.
"It was two good sides going at it in a good play-off game. I thought the lads left everything out there in the first half.
"We had chances to win the game. Hopefully we get more of the rub of the green in the second leg.
"It's a strong dressing room. We still have a strong mental attitude going to the next leg and we're confident. Anyone who watched the first leg knows the result wasn't a fair reflection."
Monday was the first time Morris played in front of Barnsley fans since his January transfer from Norwich.
"The experience of having the fans at our place was hard to put into words. That's why we play, it was different class. Swansea will have that boost on Saturday but it could work to our advantage if we put them under pressure."