A POPULAR nursery has been saved from closure and will now welcome more children and significant investment later this year - after parents and carers' campaign was spotted in the Chronicle.
Priory Family Centre Nursery, part of the centre opened in Lundwood's Priory Campus by Barnardo's in 1995, provides care for children with special educational needs and disabilities, and funded early years education for two to four-year-olds.
When Barnardo's announced it would close the nursery last month, shocked families formed a campaign group to voice their opposition and stress its importance.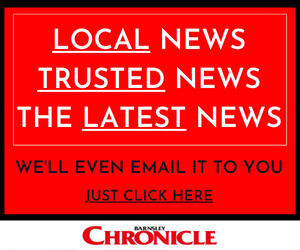 And their work was picked up by Welcome Nurseries, which has agreed to take over the whole of the Barnardo's site - leading to an expansion of the nursery and the creation of four new jobs for local people.
The firm's director Linda Cuddy, from Barnsley, said seeing the group featured in the Chronicle led her to discussions with the charity.
Welcome Nurseries, which runs more than 30 sites across the country, will move in at the end of the current term in July and start refurbishment work.
The nursery has 36 places, according to Ofsted, and on its last inspection in February last year had 22 children on roll.
But capacity will be increased to around 75, when Welcome Nurseries takes over.
Welcome Nurseries will also open from 8am to 6pm, rather than the sessional service currently in place.
Staff will be retained, with new positions for a cook, an administrator and two early years practitioners.
The company will also renovate Priory Campus' rear garden.
Barnardo's will still operate its family centre from elsewhere in the building.
In a letter sent to service users, Welcome Nurseries operations manager Tracy Hughes said: "Barnardo's have worked extremely hard behind the scenes in ensuring that the nursery remained, and we feel honoured that we were chosen to take over the setting.
"At Welcome, children and their families are central to everything that we do.
"The community voices have been heard, and we are looking forward to working with you all soon."
Sarah Arnold, 32, of Priory Place, campaigned against the closure and set up a Facebook group, 'Save Our Nursery', to unite parents and carers.
Her three-year-old daughter Emily and ten-year-old stepdaughter Lexie have both attended the nursery - with youngest daughter Jessie, one, due to start in September.
"It's important the thank yous go out - without the campaign, this probably wouldn't have happened," she said.
"I'm really glad we did it.
"I've got to know some of the other mums through this, and it's nice to feel part of that community.
"Barnardo's have been great with their communication, managers have kept me informed and I've been feeding that back to the other parents.
"I know we'll do anything we can to support Welcome Nurseries when they take over."
A Barnardo's spokesperson called the decision to close a 'difficult option' but cited low registration over a continued length of time as the reason for it.
Families have been consulted throughout and will be updated as discussions progress, they added.
"We are now pleased to update that following an approach from another organisation, the Priory Nursery will not be closing but we will be working towards a transfer for the provision to be run by Welcome Nurseries, providing continuity for our children and families and also for our staff members," said the spokesperson.
"In the meantime, we will continue to support the care and wellbeing of the children throughout this process.
"Barnardo's is immensely proud to have run our early years provision at the Priory Nursery and cared for so many local children over the last 25 years and would like to thank our families, staff and the local community for their continued support throughout this time.
"We would like to wish all our families, staff and Welcome Nurseries the very best for the future."