MORE support needs to be given to army veterans looking for employment, according to Barnsley MPs.
A survey by SSAFA - the Soldiers, Sailors, Airmen and Families Association - suggested that almost half of recruiters would worry about hiring a service leaver because of concerns around negative mental health.
Stephanie Peacock, MP for Barnsley East, is also Labour's shadow veterans minister and called for better support - which was echoed by Barnsley Central MP Dan Jarvis, who's also a veteran.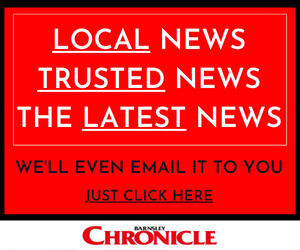 "This survey has highlighted misconceptions employers have about taking ex-service men or women on into their employment," she said.
"It's important we do all we can to challenge this given 79 per cent of veterans are in employment."
Dan added: "Most service leavers go on to achieve great things in civilian life, using the invaluable experience and transferable skills gained in the military.
"But as someone who had the honour of serving in the armed forces myself, I understand the challenges some people can face when leaving.
"It's time that we recognise our service men and women in a manner that befits their sacrifice and better support them in the transition from military to civilian life."
The Project Nova scheme, run by the Regular Forces Employment Association (RFEA) and Walking With The Wounded charities, received cash from South Yorkshire Police which will allow it to focus on early intervention where veterans are at risk.
The scheme works closely with police in Barnsley to identify those in need and liaises with drug and alcohol charities, mental health services and the council to offer them support.
PC Paul Carpenter, who now works as a student development officer in Barnsley, served in the armed forces for more than two decades.
"The transition period for myself into civilian life was not completely smooth," he said.
"Apart from interviewing for your commission, you do not have that experience during your career - plus the confidence to believe in yourself, that you have the transferable skills for the civilian sector.
"Some service colleagues have struggled to settle in employment and frequently change their job roles.
"This is an issue that some veterans face when back in their home town, as they see their civilian employment in some cases as a static role for the remainder of their working life and can never settle."