A 400-HOME development which will 'change the face of Penistone' is finally set to be approved by Barnsley Council's planning bosses after a long-running wrangle - despite large factions in the local community urging them to axe the scheme.
Co-developers Barratt Homes and David Wilson Homes initially submitted an application to build 459 properties on the Wellhouse Lane site last January, before a huge outcry greeted the plans with objectors claiming the scheme would pile huge pressure on local services.
A reduction to 402 homes was then put forward, before the final application - relating to 400 - was earmarked for approval by Barnsley Council planning bosses.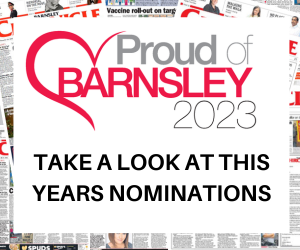 The figure includes 12 one-bedroom, 80 two-bedroom, 139 three-bedroom and 169 four-bedroom homes, 120 of which - 30 per cent - will be classed as 'affordable housing'.
According to a report - which will be discussed at Tuesday's planning board meeting - the scheme will secure a £2.1m package from the developers to boost local education settings.
The report added: "The site was allocated for housing as part of the local plan, adopted 2019, as part of a large number of sites required to meet the identified need in the borough.
"Therefore, the site is no longer green belt.
"Its layout has been assessed by highway officers and a number of amendments secured to ensure parking provision is sufficient.
"In addition, the internal road layout has been designed to be wide enough to allow for on-street parking for visitors.
"It's located at the edges of the principle town of Penistone on a site allocated for housing in the local plan.
"The layout as amended delivers a mix of housing types and tenures with appropriate green space and associated infrastructure, including access through the site suitable for a bus route which links Halifax Road and Wellhouse Lane while avoiding the rail bridge.
"The layout has been presented to the council's design panel twice with the amended layout reflecting recommendations made by them."
Bridge End's junction - which has long been a contentious issue for campaigners, due to its perceived high collision rate - was raised by planners in discussions with the scheme's co-developers in an effort to secure 'comprehensive improvements' ahead of plans moving ahead.
However, the report revealed cash could 'not be secured' - much to the dismay of campaigners, who believe it is already overstretched without vehicles from 400 homes adding to their woes.
It said: "There remains an acknowledged minor adverse impact on landscape and visual character and an impact on the over-capacity Bridge End junction.
"However, the harm associated with these impacts is clearly outweighed by the benefits associated with delivering housing development."
Penistone West's Coun Hannah Kitching said she was pleased to see a revised layout, but her concerns remain.
"The reduction in dwellings is welcome but the volume and density of dwellings should be reduced and more green space and planting provided.
"The access off Halifax Road should have a speed reduction to 40mph and consideration should be given to a mini roundabout here.
"Wellhouse Lane is difficult at certain times of the day because of traffic volume and speed and the additional traffic will impact on existing residents, so consideration should be given on how to mitigate this.
"There are also concerns about how Bridge End's junction will cope with the additional traffic.
"The development will bring a considerable increase in the population and impact on services, parking and traffic.
"I would also like more information on how education funding will be used to ease pressure on schools."