THE heartbroken family of a teen who was crushed to death by a boulder at a quarry more than a decade ago has pleaded with residents to stay away from dangerous waters before another life is lost.
In 2008, Amber Worth, from Grimethorpe, died in the nearby quarry after a half-tonne boulder crushed her while out playing with her friends.
The 13-year-old schoolgirl, who dropped her phone into the quarry, slipped into a small crevice and died as her friends tried to move the three-foot-long rock.
Now 13 years on, Amber's family have issued a desperate plea to young people across the borough to 'think twice' before taking a dip in quarry waters.
It comes days after councillors and emergency services condemned reckless swimmers who flocked to Stairfoot quarry who claimed that they put 'many lives at risk'.
Ronnie Hoyland, Amber's brother, hopes his sister's story will encourage others to steer clear from taking 'unnecessary risks'.
He told the Chronicle: "Despite it being 14 years since Amber's passing in the quarry accident, I still see people on social media bragging about going on adventures to quarries for the day.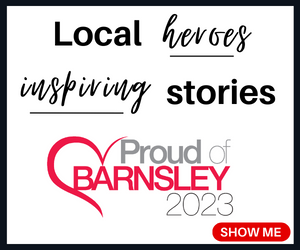 "There are still news reports going around of other children and adults being injured or dying in these tragic circumstances.
"After going through hell, my family has worked tirelessly by going to court, getting solicitors, speaking to health and safety officials and have spent hours upon hours doing research about what fencing is considered safe around quarries.
"No family should have to go through the hell that we experienced more than a decade ago and we want to help make a difference."
Ronnie said that his family's tragedy could happen to anyone and a reckless moment can ruin a person's life.
"Amber was always an adventurous and daring girl who loved to be out with her friends.
"Back in 2008, it was almost the norm to go swimming in quarries when the weather was nice so people didn't really think much of it.
"She dropped her phone in the quarry and her friend said she'd go and get it for her, but Amber insisted.
"It took one decision for our lives to be ruined forever.
"So when I see photos of people gathering and swimming recklessly in quarries it makes my heart sink.
"People need to know the dangers that they can cause.
"Even if you're the strongest swimmer, it's so unpredictable and could cost you your life."
After Amber's tragic death, an inquest was told there was no fence to prevent the four girls and two boys, all aged 13, from entering the quarry - known as Carlton Brickworks - where they had been chatting and listening to music on a pile of rocks.
Ronnie believes more needs to be done to prevent young people from accessing the dangerous quarries.
"Our family has been changed forever because of the loss of Amber," Ronnie added.
"Security needs to be in place at every quarry in Barnsley to save lives.
"My family members have campaigned tirelessly for fences to be installed at the quarry where Amber lost her life.
"These same safety measures need to be installed everywhere else, too.
"We love and miss Amber - everything changed when she went down to that quarry.