CLOGGED-UP roads blighted by inconsiderate parking will be targeted through a new order in a bid to free up streets, a Barnsley Council report has revealed.
Traffic regulation orders (TROs) for Waltham Street and King Street - both on the outskirts of the town centre - are set to be approved by ruling cabinet members on Wednesday.
The TROs consist of a no waiting at any time restriction, which highways bosses believe will prevent parking and improve both roads.
The report said: "The restrictions are needed to prevent parking which narrows the width of the carriageway and obstructs access for larger vehicles.
"The TRO will also ensure the free flow of traffic and maintain visibility and sightlines at the junctions of Waltham Street with King Street and Waltham Street with Doncaster Road.
"Parking currently takes place on both sides of Waltham Street, which narrows the carriageway down to such an extent that large vehicles such as fire engines, ambulances and refuse vehicles have difficulty accessing the residential and commercial properties and the King Street flats.( "There will be a loss of some availability of on-street parking, however a significant number of dwellings have private off-street parking and there is already some private parking available."
Berneslai Homes - the council's housing provider - will foot the bill for the measures, which will cost £3,000 to implement.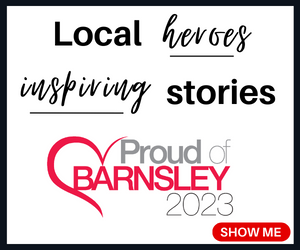 It's hoped the move will pave the way for more areas to follow, with side streets around Barnsley Hospital also set to be put forward by local councillors.
Coun Chris Lamb, cabinet spokesperson, added: "Inconsiderate parking, which takes place on an unrestricted part of the highway, can only be dealt with by the police.
"The council do not have any powers unless restrictions are in place.
"Where restrictions such as residents' parking, yellow lines and bus stops exist, our parking services team are able to enforce regulations."