SIX schools in Barnsley - including two primary schools - are listed among almost 3,000 nationally that have reportedly been sites of sexual harassment and abuse.
The Everyone's Invited campaign urges youngsters to share their stories and experiences online anonymously, and has now published the names of schools disclosed in more than 42,000 testimonies from past and current pupils.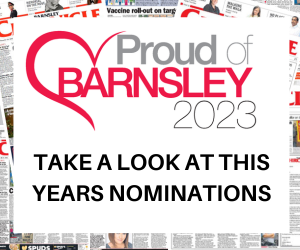 The list - which names Brierley C of E Primary School and Burton Road Primary School, and secondary schools Kirk Balk Academy, Outwood Academy Shafton, Horizon Community College and Penistone Grammar School - sparked a national outcry over the sheer widespread nature of reports.
Darfield's Foulstone, now closed, is also on the list - which only includes school names and not more detailed testimonies.
The disclosure of names came on the same day as a landmark 'rapid review' by Ofsted review into sexual abuse in schools and colleges.
Incidents reported range from name-calling to sharing of explicit photos and sexual assault, and disproportionately affected girls in the 900 young people surveyed.
The review said there were 'much higher incidences of sexual harassment, online sexual abuse and bullying behaviours than teachers and leaders tended to be aware of'.
With regards to sexualised language such as cat-calling and homophobic slurs, it said 'staff either were not aware of this language, dismissed it as 'banter' or simply were not prepared to tackle it'.
This is something Lydia Glasby, a student at Outwood Academy Shafton, told the Chronicle sounded all too familiar.
Students there have formed their own 'student voice' after-school groups in a bid to have the issue taken more seriously.
"We'd had a couple of meetings with the senior leadership team on the subject, before the report came out," said Lydia, 15.
"We've had issues with boys cat-calling. Staircases are a nightmare.
"When teachers aren't there, they're shouting inappropriate stuff and sharing inappropriate images.
"The school took it quite seriously at first and we managed to get an assembly planned to bring light to it, but then it was cancelled and we were told it would be too hard-hitting.
"It's not as if it's come out and we're just silly little girls running around and making a big issue out of it. It needs to be made a big deal.
"I've read what reports are saying, and all that is going on at our school - and I feel like it gets worse the older you get.
"I find it really scary. We want it known, so we at least feel validated.
"In school, they can dismiss us - but if they won't listen to me in school, they might listen to me outside school."
Following the report, Ofsted inspectors will now press leaders to provide records of sexual harassment and abuse.
Bob Dyson, independent chair of the Barnsley Safeguarding Children's Partnership, said the group 'welcomes' Ofsted's review and will consider its findings fully alongside the Barnsley Schools Alliance.
"The Barnsley Safeguarding Children's Partnership have strong arrangements for identifying and responding to child sexual abuse, including sexual exploitation and multi-agency training," he added.
Brierley C of E headteacher Samantha Benson, said: "The school takes any reports of inappropriate sexual behaviour very seriously, and the safeguarding of all pupils is paramount.
"Pupils can report anything in restrictive confidence and any allegations will be looked into and dealt with via the school's protocols."