A RETAIL giant has released a list of where it wants to open stores in the county - and five areas of Barnsley have been earmarked for new branches.
There are currently three Lidl supermarkets in the town - on Peel Street in the town centre, Mitchells Way in Wombwell and Wakefield Road in Mapplewell.
The Chronicle can reveal potential new locations include Cudworth, Dodworth, Hoyland, Penistone and Worsbrough - and local councillors are fully behind the idea.
Coun Charlie Wraith, of the Cudworth ward, told the Chronicle that he's been aware of plans for 'some time' - but there's still nowhere set in stone for where the supermarket could be built.
He said: "I've known for some time about the plans for them to come here and I'd say it's definitely a good thing for the area.
"It'll create jobs for local people and I've not got a problem with that at all.
"I think it'll be a good addition because it'll bring competition - I can't believe some of the prices that are out there at the minute at supermarkets like Tesco."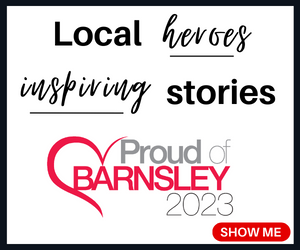 Hoyland Milton's Coun Mick Stowe also backs the idea of a new Lidl in his ward - stating that the addition can only be a 'good thing'.
He said: "I fully welcome the idea of a Lidl in the area.
"It'll bring well-paid and well-trained jobs to local people who want to work in the retail industry and that can only be a good thing.
"We've already got retail in the area but it would be advantageous to have an extra retail unit in Hoyland.
"It's definitely a good thing and I'm hopeful that we'll be able to attract a quality retailer like Lidl into our community."
The supermarket giant is interested in bringing its stores to mixed-use sites - and Coun Peter Fielding believes that could be the case in Dodworth.
"I'd welcome the new store but it does depend on the location," he said.
"We welcome any businesses coming into Dodworth and there isn't a sizeable supermarket in Dodworth apart from the Co-op - so as long as it doesn't impact negatively.
"The jobs that it would bring would also be great for the area.
"They have had success with mixed-use sites so they could potentially be looking at places like Capitol Park and the Fall Bank Industrial Estate."
Christian Härtnagel, chief executive at Lidl, added: "We are calling on developers and landlords up and down the country to help find potential sites for us to build stores, which demonstrates the continued ambition we have to further expand our portfolio across the nation."