CONTROVERSIAL plans to develop swathes of land in a Barnsley village - which saw locals come out in force to oppose plans for almost 1,000 homes - are set to be adopted by ruling cabinet members later this month.
While masterplan frameworks have been adopted in several parts of Barnsley - setting out future housing and business schemes up to 2033 - others including Royston's MU5 site are still in planning.
Having had a six-week public consultation, feedback will be discussed by Barnsley Council's cabinet on July 14, where a decision to adopt the Lee Lane masterplan is set to be made.
Already the location of an ongoing development being built by Barratt Homes - and a failed planning permission attempt by Bellway Homes - the site has come under scrutiny as it's 'one of the last' remaining green spaces in Royston on a route which connects the village with Mapplewell.
However, the council said masterplan frameworks are 'essential' to ensure any housing estates in the future are in line with its local plan blueprint.
A council statement said: "The consultation on a masterplan framework follows numerous public consultations over the past eight years regarding the development of land either side of Lee Lane.
"The land was eventually allocated in our local plan following extensive scrutiny by an independent planning inspector appointed by the government at a public examination which included several hearing sessions.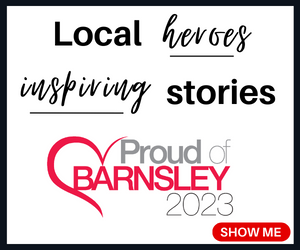 "This masterplan framework is intended to prevent what we have already seen, where one of the landowners on the south side of Lee Lane entered into a deal with Bellway Homes who submitted a planning application without, in our opinion, properly considering the impacts of the wider site."
Latest pupil projection information and expected housing development trajectories also indicate the need for a 210-place primary school in the area.
The current proposed timescale for opening the new school is September 2024 - though this is still subject to the actual commencement of the MU5 development.
"The Royston masterplan framework will support the development of a diverse new neighbourhood with a mix of housing types and tenures, creating high-quality homes.
"The site has been allocated for development within the local plan and can accommodate around 994 new homes, a primary school and supporting infrastructure with facilities and small-scale retail.
"The developers for MU5 will be responsible for providing the funding for the new school via Section 106 contributions but the school build will be undertaken by the local authority using this."