MORE than 150 tonnes of surplus food were redirected to feed hungry families in Barnsley last year, a foodbank charity has revealed.
Fareshare, which has its South Yorkshire base in Aldham Industrial Estate, Wombwell, said the amount of food provided - 155 tonnes between April 2020 and April 2021 - was equivalent to 369,796 meals.
The charity, which redistributes unsold and unwanted food which would otherwise go to waste, said the shocking figures show the impact the coronavirus pandemic has had on struggling families.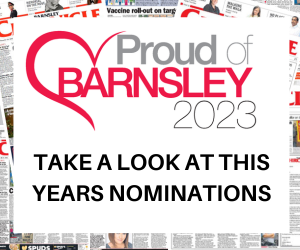 Fareshare is part of the Barnsley Foodbank Partnership, which released figures earlier this year showing a 48.7 per cent increase in the numbers of people accessing foodbanks across a pandemic-hit 12 months - from 4,865 between March 2019 and 2020 to 6,998 the following year.
The latter total includes 4,269 adults and 2,729 children.
Prolonged school closures were put forward as a reason for the stark rise, particularly in the number of children - which increased from 1,813 - as more than 7,700 children in Barnsley eligible for free school meals.
Lindsay Boswell, FareShare chief executive, said: "These figures show the scale of just how many people have been struggling to get enough to eat, during the last year in Barnsley and all across the UK.
"Our warehouses, staff, volunteers and our network of charities have been working flat out, to support the millions of people and families who are going hungry.
"But just because the lockdown is easing, doesn't mean people won't still be struggling. Our charities tell us need is still high, and our work continues."
Barnsley Council put up more than £100,000 to continue the free school meals voucher scheme in the October half-term, and disadvantaged Barnsley families have been supported with £1m from the government's winter grant scheme - backed by £300,000 from the authority's own funds.
The council-run 'Good Food Box' scheme also fed 4,128 kids in the most recent half-term holidays.
With almost 10,000 eligible, 42 per cent were reached as part of the project that aims battle hunger when youngsters are not in school.
Rising fears over the town's poverty have been expressed by its MPs, with one in three children now being classed as living in poverty.
The number of children has risen from 12,325 in 2014/15 to 15,352, in 2019/20, despite latest statistics relating to pre-pandemic rates and not since Covid-19 struck last March.
Stephanie Peacock, Barnsley East MP, said 25 per cent of zero to 15-year-olds in her constituency are now considered living in poverty.
"Here in Barnsley, demand for our local foodbank has trebled," said Stephanie, who visited Fareshare earlier this year and has urged greater government support when speaking in Parliament.
"The number of children entitled to a box in the Easter holiday was almost 10,000 - of that number 2,228 families applied, and 4,128 boxes were put together for distribution, meaning that the council and volunteers were able to reach 42 per cent of children - no small feat, but that number and the national number is only set to rise further."
Across the UK last year, FareShare redistributed more than 132 million meals, or 4 meals every second, from its 30 regional sites - more than double the previous year.
Of the 10,542 charities and community groups FareShare supports through its network, 32 of them based in Barnsley, nine in ten say they have experienced unprecedented demand for food throughout the pandemic.