A series of key figures have left Barnsley FC, but there is still hope for another good season, writes Doug O'Kane
CAPTAIN, head coach, assistant coach, chief executive, club secretary, lead sports scientist and lead performance analyst.
During a two-week spell just as they were returning for pre-season training, Barnsley have lost, or will lose, all of the people who were in those positions during the most successful season in their last two decades.
Valerien Ismael – who masterminded an astonishing run to the Championship play-offs – moved to West Bromwich Albion, taking with him his assistant Adam Murray and skipper Alex Mowatt as well as two other staff members.
At the same time, Nottingham Forest are understood to have swooped for chief executive Dane Murphy who has reached the end of his contract.
Even for a club that prides itself on succession planning and having an overriding philosophy which makes replacing individuals easier, that much change is far from ideal.
But is it a brain drain of irreplaceable talent departing for the Midlands or just a cluster of bumps in the road to glory?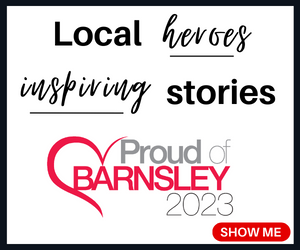 Barnsley have acted quickly in bringing in Markus Schopp as head coach and will look to do the same with a CEO.
What also works in their favour is that, unlike previous summers, the playing squad is almost complete.
That is due to good work in previous windows as well as the issuing of long contracts and a determination not to sell any of their first team players for less than £5million, which is unlikely to be spent in this Covid-19 impacted window.
The Reds have 90 per cent of the squad that came within two wins of the Premier League, with many young players who will improve. The losses of Daryl Dike and Mowatt are significant and adapting to Schopp's apparently more possession-based style, as well as possibly a different formation, might mean further changes in personnel.
But two or three intelligent additions – which the Reds have shown themselves to be very capable of making in recent windows – in the next month or so should give them a squad capable of challenging, at least, for the top half of the table again. There are plenty of variables attached to that, the main one being whether Schopp will prove to be as successful as his predecessors.
But, despite this recent exodus, there are positives to look forward to this season, not least the expected return of fans in full capacity following the government's announcement this week that restrictions will end on July 19.
The fans, unlike those mentioned above, do not have another club to join and Barnsley FC remains intact despite the departures.
DANE MURPHY
The American's move to Nottingham Forest has not yet been confirmed but he has not been at Oakwell for weeks with his contract having run out in June.
The chief executive is expected to make the move to the City Ground, bringing to an end a successful year two-year stint in which the Reds stayed in the Championship narrowly then almost reached the Premier League.
Murphy deserves credit for being the figurehead of the club as they navigated the Covid-19 crisis impressively while also playing a key role in recruitment which, since the summer of 2019, has been consistently successful.
The theory that he can walk out of Oakwell with all Barnsley's recruitment secrets and implement exactly the same system, but with more money, at Forest is wide of the mark.
Clearly Murphy will know a lot about how the Reds operate and who their targets are this summer, but Barnsley's recruitment is broadly based on an algorithm designed by part-owner James Cryne who heads up that department. Almost all clubs use data in their recruitment process, it is just the specific type of players and places they go to recruit them which has made Barnsley unusual.
Getting the right person to replace him will be key and needs to be a fast process as, although there is not a major overhaul required in this transfer window, having no CEO at this time is far from ideal. Paul Conway, the owner and co-chairman, has been taking a more hands-on approach, including bringing in Schopp, while also looking for Murphy's replacement.
VALERIEN ISMAEL
The Frenchman is one of the most successful managers in Barnsley's history but most fans never saw him in the flesh.
Those lucky 4,000 or so who did witness him and his team did so for just 90 minutes as they lost the Championship play-off semi-final to Swansea City in May.
That was at the end of a sensational campaign in which Ismael, totally unexpectedly, turned the idea of promotion to the Premier League from a distant fantasy into a near prospect.
He took a team with one of the smallest budgets, who had not won any of their first seven games, to fifth – while winning as many Championship matches in his first 37 as the club had in their previous 118, despite barely training them during a tough schedule.
Although his direct style of play may not have been appealing to all fans, the results were extraordinary as a series of better-paid teams were left trailing in the wake of the rampant Reds.
Records tumbled throughout his 250-day spell as the Reds finished with 29 more points than the previous season and 16 places higher.
That was bound to attract interest from other clubs, and Ismael was non-committal about his future in Swansea after the Reds missed out on the play-off final.
Chief executive Dane Murphy said in early June: "I don't see a scenario where Valerien is somewhere else next season."
But three weeks later he had joined West Bromwich Albion, a club with similar aims in theory to the Reds next season – having just come down from the Premier League – but clearly one with a far higher budget which may make his path to the top flight smoother.
He leaves behind a much-improved squad, having hugely helped the careers of players such as Mads Andersen, Toby Sibbick, Michal Helik, Brad Collins, Callum Styles, Callum Brittain and Romal Palmer.
He also leaves memories of a simply sensational season which, whether they were there or not, few Reds fans are likely to forget.
Whether it was the right decision to leave should be evident on May 7 next year when Barnsley are due to travel to the Hawthorns for the final game of the season.
ADAM MURRAY
Despite bringing Joseph Laumann with him to Oakwell, and then working with fellow former Bayern Munich man Tonda Eckert, the only coach Ismael chose to take with him to West Brom was Birmingham man Murray.
Murray has been an important figure at Oakwell in recent years, working under first Daniel Stendel then Gerhard Struber and Ismael – while taking over as caretaker manager after the departure of the first two.
He was, by all accounts, extremely popular with the players while he has been vital for overseas managers who need a link with a mainly English dressing room and some extra advice on the Championship.
Ismael also praised him for his work on the training pitch, especially on set pieces which were much improved at both ends of the pitch last season down to Murray and the players' hard work.
As a former manager at Mansfield Town following a long EFL playing career, his experience will be difficult to replace but the Reds may decide to promote one of their promising academy coaches to the first team.
ALEX MOWATT
The central midfielder has been one of Barnsley's best players of recent decades.
After being sent off on his debut four and a half years ago against Wolves, he moves to their bitter local rivals West Bromwich Albion following a 162-game stint.
He was loaned to Oxford while the Reds were getting relegated, touted to other clubs but rescued by Daniel Stendel before securing promotion in the first of a superb three-season spell in which he missed just four league matches.
His long-range stunners as well as regular assists will be remembered fondly by Reds fans as will his total commitment to the cause in recent years after admitting 'my focus was not on football' when he first moved to Oakwell.
The 26-year-old's next contract decision was always going to be one of his most important as he headed into his peak years.
The chance to earn, almost certainly, far more money while also playing for the coaching staff with whom he achieved major success last season and vying for the Premier League again was clearly too much for him to turn down.
Barnsley have now lost three successive captains – not counting Mike Bahre's brief spell – at the end of their contracts, after Mowatt followed the example of Adam Davies and Andy Yiadom in moving when he became a free agent.
But it is hard to fault the Reds in this case, since they had been negotiating with Mowatt for about two years and offered him the most lucrative deal in their history.
His departure, followed by that of Michael Sollbauer, robs Barnsley of precious experience and leadership which will have to be replaced.
Callum Styles seems the obvious successor to Mowatt as another gifted left-footed ball-player who, at just 21, is one of the most exciting talents the Reds have had in years.
JONNY NORTHEAST
The head of sport science was brought in just after Ismael arrived and was credited with helping the Reds through an intense season of regular two-game weeks.
Allowed by Ismael to take the players for two full days of recovery after each match, Northeast – who had worked with Dane Murphy at DC United – kept them fresh with yoga, fruit smoothies, sleeping pills and later training times.
It remains to be seen what Schopp's approach is to recovery but he will have a less demanding schedule to negotiate than 2020/21 which saw the start delayed by Covid-19. The Reds have moved quickly to replace Northeast with Matt Cook who worked for their owners at Nice.
TAYMOUR ROUSHDI
The club secretary arrived with Murphy from the US in 2019 – although he is originally British – and started his new role at Nottingham Forest earlier this week.
A club secretary deals with everything from booking hotels for away games to providing the right paperwork for transfers.
A change in personnel in that role would never have been news had it not been for Roushdi's ties to Murphy.
JACK RILEY
In a move reminiscent, but less controversial, of Paul Heckingbottom's exit for Leeds United in 2017, Ismael has taken with him to West Brom a coach, a sport scientist and an analyst.
The latter is Jack Riley, who had been working with the first team for almost five years – analysing Barnsley's matches and their upcoming opposition with video clips and other resources.
Analysts have become increasingly crucial in modern football.
He has been replaced by his former colleague Nathan Kirby.