ARTIST impressions of a development 'masterplan' for a disused industrial site which was once a thriving manufacturing hub employing more than 1,500 people have broken cover.
The historic David Brown plant, on Green Road in Penistone, shut at the end of last year when its former owner, SPX, concentrated its production at another UK plant.
Mock-ups obtained by the Chronicle show a blueprint detailing a community hub, apartments, flats and houses.
But the contents seem to be at odds with Penistone Mayor Andrew Millner's vision for the site, who says he wants the area to be of mixed use involving small businesses that would bring jobs to the area.
He added that the site's owners - Barnsley-based Fairbank Investments - are 'teasing'.
"I don't want to see this land going for housing only," he said. "They are testing the water.
"It's early days and we don't have the full facts.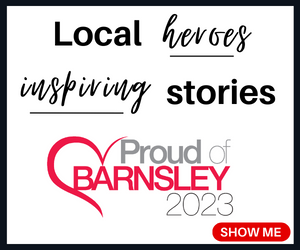 "I understand one option is to have a mixed use site, incorporating a small business park.
"I would support that in the interests of the economy of the town, possibly with some housing."
With design work credited to Axis Architecture of Sheffield, the images show a masterplan of a revamped site incorporating and offices, flats, apartments, a community hub, assisted living, third age accommodation and houses.
Green spaces would link up to improve connectivity away from busy roads, especially connecting with the rail line footpath making the development a key connection between existing routes around the town.
However at this stage, no formal planning application has been submitted to Barnsley Council.
Coun Millner added: "There is also the possibility of Lidl moving on to the space as this is one of very few sites in Penistone which could accommodate a large store.
"A number of options are on the cards and I think they are looking at what people might want.
"I would love to see local businesses there - that is my preference, to bring jobs to the area.
"It is designated as a business area, not residential, so I would not support housing only."
Opened by shipmaker Cammell Laird in the late 19th century, the site was mothballed in 1930 but taken over by industrialist Sir David Brown in 1935.
Sir David's business empire included tractor and gearbox manufacturing operations and carmaker Aston Martin, whose models still include his initials.
He set up a foundry, pumps and fabrication operations in Penistone which produced bullet-proof castings during the Second World War and later specialised in manufacturing pumps for the global oil and gas industry.
Penistone West's Coun Hannah Kitching also favours the site being used for employment.
"This site is 'urban fabric' within the local plan and is not allocated for housing," she said.
"While I always welcome brownfield rather than green belt development for housing, it is important to note that this site has been a valuable source of employment for Penistone residents, and jobs are just as important as houses.
"I was saddened when the site closed last year, resulting in job losses, so I wish to see this site retained for employment purposes as outlined in the local plan."