WITH Covid-19 restrictions set to be eased to their most relaxed form on Monday - which includes face mask use becoming an option and bar service in pubs resuming - leaders in the town have welcomed restrictions finally being eased.
Almost all legal restrictions on social contact will be removed, but the Prime Minister Boris Johnson - when addressing the nation this week - said it was vital to proceed with care.
Covid case rates have rocketed in recent weeks to their highest point since the pandemic's start, although hospital admissions have remained stable due to the vaccination roll-out's success.
While the hospitality industry has had to endure long spells of closure, outdoor-only openings and table service - which will remain in place until Monday - Barnsley Council leader Sir Steve Houghton told the Chronicle it was imperative common sense is now used.
"It's absolutely great normality is returning, but with that comes an equally great amount of personal responsibility," he added.
"Positive rates are higher in Barnsley than they've ever been now but Monday is still fantastic news for the hospitality trade as they've been hit incredibly hard throughout the pandemic.
"This illness affects people whether they're 30 or 90, and we're seeing more young ones in hospital.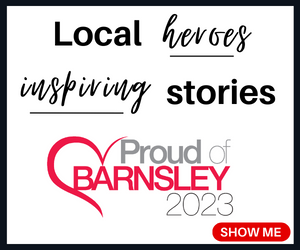 "If you're going out, just use common sense, so keep your distance or wear a mask if you're in an enclosed space.
"It is brilliant that restrictions are easing to the point we're at as people have done their bit, but we need to have common sense."
Pubs contributed almost £50m to Barnsley's economy in 2019 and provided more than 2,500 jobs - figures which dramatically fell in 2020 as a result of coronavirus.
Barnsley Central MP Dan Jarvis - while criticising the government's 'mixed messages' on ditching certain rules - has urged residents to be cautious as the town comes out of restrictions.
He said: "I'm concerned that with case numbers rising exponentially, this is not the right time to drop the requirement to wear masks in enclosed spaces and on public transport.
"This could cause real anxiety for those who are particularly vulnerable but have no option other than to use public transport or work in enclosed spaces.
"Masks are a simple and effective way to protect yourself and others from Covid, while trying to keep our country as open as possible.
"Any decision to lift these restrictions must be backed up by evidence that it's safe to do so.
"I know how tough the situation has been for local pubs, restaurants and hospitality venues.
"I have campaigned for the government to provide additional compensation for revenue lost and I will continue to fight for every penny.
"Barnsley's hospitality trade is not only a huge draw to people across the borough and elsewhere, but it also provides a significant amount of jobs and money to our local economy.
"The pandemic has made existing inequalities worse, and some occupations have been more exposed to the virus.
"This could yet again put these people more at risk."