A CUDWORTH father and son have been sentenced after their two homes were searched by police who found thousands of pounds worth of cannabis.
William Hooley, 71, and Mark Hooley, 40, both of neighbouring properties on Moorland Terrace, were charged after officers executed a warrant in February last year.
In William's home they found 630g of cannabis - though there was no evidence to suggest that he was selling the drugs.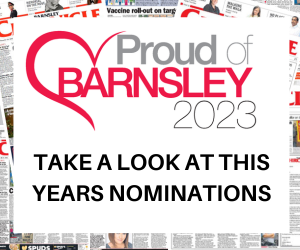 In his son's home expert equipment, worth around £2,500, was found alongside around 2kg of the drug.
The combined total value of the cannabis seized was around £16,000 to £25,000.
Both admitted to one count of production of cannabis and were given a 12-month community order.
William will be fitted with an electronic tag as part of a two-month curfew, and Mark tagged for a three-month curfew - as well as 100 hours of unpaid work and 20 rehabilitation activity requirement days.
It's the latest success story for officers tasked with disrupting drug dealing networks across the town.
Raids on properties and business premises have intensified since the spring, and Detective Inspector Stuart Hall told the Chronicle urged the public to continue providing intelligence.
"We've had some good results in the last few weeks, but we'll continue to take action on anyone who's growing cannabis as it's linked to organised crime and yields enormous profits for criminals," he said.
"Neighbours perhaps wouldn't think anything untoward was happening with how many roadworks have gone on in the last year, but this is occurring in broad daylight and we need the public to continue providing intelligence.
"Please be aware of the signs of properties being used for cannabis growth.
"The signs to be aware of are a heavy smell of cannabis, excessive condensation on windows, letter box blocked, heavy use of odour eliminators, visitors at unusual hours, only staying for a short period of time and signs the property is not being lived in - bins not being put out, and the garden not being maintained."
As part of the Cannabis Aware Scheme, launched last summer, landlords across Barnsley have been encouraged to sign up and help put a stop to drug criminality and exploitation within our communities.
Since the launch, the detection in cannabis grows has doubled, according to the police.
PC Paul Davies said: "Before the scheme landlords and letting agents would carry out checks and follow guidelines, but once the tenant is in the property, they usually only conduct one quick check every six months.
"The average growing time for a cannabis plant is approximately twelve weeks, this will depend on the set-up along with the knowledge and experience of the grower, so six months is potentially allowing time for two grow cycles."
* If you have any information about suspected drug crime in your community, you can report it to police on 101. You can also contact the independent charity Crimestoppers, anonymously, via their website crimestoppers-uk.org or by calling 0800 555 111.