FUNDRAISING efforts have started to help 'make memories' for a young girl who underwent open heart surgery at just five weeks old.
Tanesha Ives, 12, was born with complete atrioventricular septal defect, meaning there was a hole between the top and bottom chambers in her heart and there is a shared valve in the middle, rather than two separate ones.
At five weeks old, she had to undergo an operation which took almost ten hours, and Tanesha later developed sepsis and bowel problems but luckily did not need further surgery.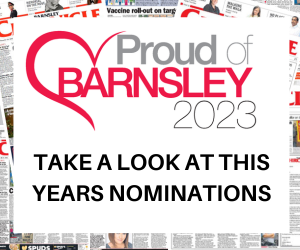 Tanesha spent a total of eight weeks in hospital but when she was 18 months old, she suffered a complete heart block - where the heart's natural pacemaker can't regulate the heartbeat itself - and had a pacemaker fitted.
Throughout the years Tanesha has had four pacemakers fitted - including one in 2015 where she stopped breathing in her sleep.
She had started to stabilise until March last year when she started to deteriorate - becoming breathless when walking, having blue lips and struggling to eat more than a few bites at a time.
In September she had her new pacemaker fitted.
After undergoing a TOE test - a transoesophageal echocardiogram which uses sound waves from a probe to check the structure of your heart to see how well it is functioning - it showed that her heart was enlarged.
She is currently at Newcastle Freeman Hospital and her mum, 47-year-old Amanda Ball, of Park Road, thinks she could be there for up to a year after recent news.
"The doctors at the hospital here gave me three options," she told the Chronicle.
"They said I could take her home to the hospice and do nothing - which was never even an option for me.
"To list her for a heart transplant or to wait for more echoes from Leeds to see if the deterioration is over a longer period rather than over the last year.
"The doctors have since said that she's too high-risk for surgery so they're going to sort out the pacemaker but if she crashes they will have to list her for transplant.
"Whichever way it goes she will be in ICU for a long time and we'll be at Freeman's for nine to 12 months."
Amanda is a single mum-of-four, and has no one in Newcastle to support her whilst she's looking after Tanesha - and so she set up the fundraiser to try and raise money to help her to travel to the hospital, as well as creating memories with her daughter - though she admits that this is something that has been hard.
"I really want to make memories with Tanesha but it's hard to take her anywhere because of how poorly she is," she added.
"When we went to Cleethorpes she was struggling with staying out and her breathing became hard - but we've got to keep fighting.
"Tanesha isn't very well at the minute because she does all the tests and it just takes it out of her - she's scared of dying.
"I'm absolutely devastated because I just didn't expect this - it's such a common condition at birth and it shouldn't have come to this.
"My mind's an absolute mess right now."