A FARMER has been forced to bed his animals down with sand after a callous arson attack burnt his remaining supply of straw for the summer.
Steven Wilkinson returned to Town End Farm, Darfield, on June 29 to find his entire straw store up in flames.
He rushed to attempt to save what was left of the previous year's harvest but the fire had quickly spread to two trailers.
The fire, which Steven believes was started deliberately, isn't the first instance of vandalism at the farm - In February straw bales were cut open and silage was damaged.
"I tried to stop the fire but straw is so dry that the fire had already spread," said Steven, 37. "I was trying to make sure none of the animals got hurt but it was horrible to watch.
"The fire burned up the last of our straw from last year's harvest which we use to bed down the animals. We are having to buy straw from elsewhere which is pricey, and also use sand which isn't as good long-term.
"It's frustrating because it happened in the middle of the day. I am fortunate that no animals were hurt but I am still annoyed that the farm was targeted."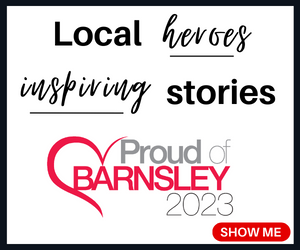 Enquiries are underway to find the person responsible for the fire.
A spokesperson for South Yorkshire Police added: "An investigation has been launched after a suspected arson attack at a farm in Darfield.
"Police were called at 4.34pm on June 29 with reports that two trailers and a straw stack were on fire at a farm on George Street.
"Enquiries are underway to identify those responsible."