THE owner of the town's oldest in-use building is calling for the public's support to help it gain the more prestigious Grade II* status due to its historic significance.
The Mill of the Black Monks now operates as a restaurant but was built to house the Cluniac monks in roughly 1150AD, to service the adjacent Monk Bretton Priory.
Owner and architect Malcolm Lister, 83, believes council leaders have shown a 'lack of support' regarding his application to Historic England to increase its current Grade II status and boost its long-term prospects on the tourism trail.
He has put plans forward to develop land behind the mill for overnight accomodation and small shops, making it more attractive to visitors.
Malcolm held a public meeting on Monday to try to gain support for his vision.
He said: "It's up to the people now.
"It would bring more jobs and somewhere to be proud of."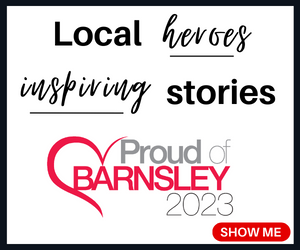 Malcolm is an award-winning architect who was born in Darton and trained in Barnsley, and has restored various buildings inlcuding The Counting House at Pontefract.
The mill is still deemed by the Environment Agency to be a flood risk from the nearby River Dearne, but the devoted owner says it could easily be protected by earth banks and other measures with help from the council.
Malcolm added: "When I first started working on the mill, I'm not religious but I said to myself, this place was made in the glory of god.
"It's up to the people now to say 'we want this and we are having it'.
"People think there's no history in Barnsley but look at this place - Barnsley deserves better."
Monday's meeting saw the decision to form a 'Friends of the Mill' group from which to focus future action.
The council retain the same view of the situation they held prior to Monday's public meeting.
Coun Tim Cheetham, cabinet spokesperson for place, said: "Council officers have met Mr Lister and confirmed that we welcome his attempt to upgrade the listing of the mill, but we have clarified that such requests have to be made to Historic England by the property owner."