A YOUNGSTER who 'braved the shave' to donate almost one foot of hair has been nominated for a Proud of Barnsley Award.
Kelsey Dawson, ten, shaved her long blonde hair on Wednesday in aid of charity - and raised £200 in the process.
Mum, Bev Taylor, of Stoney Royd, said she has never been more proud of her daughter.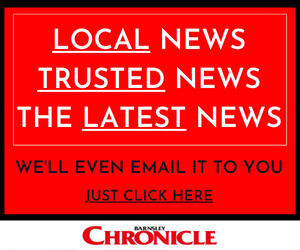 "She hasn't had a proper hair cut in about three years but I don't think she was growing it for any purpose," she said. "She saw a young girl with no hair on a passing bus and I told her that she might not have any hair because of chemotherapy and it was like a light bulb went off in her.
"That night she said she wanted to cut her hair for charity so we got the fundraising page all set up and off she went."
Not content with having a bob haircut, Kelsey opted to go all-in for a short-back-and-sides style so she could donate as much hair as possible.
Her hair reached the base of her back, and Bev estimates was around a foot long.
"I think she deserves all the recognition she can get because what she is doing is incredible," added Bev. "She was really looking forward to having it done and she knows it will help another boy or girl who is poorly."
We are still on the lookout for Proud of Barnsley nominations. If you would like to nominate someone email ch@barnsley-chronicle.co.uk.