MORE police constables are on their way to Barnsley as part of plans to considerably grow the numbers of on-the-street bobbies, the Chronicle can reveal.
South Yorkshire Police received government funding for 149 posts between April 2021 and March 2022, but force bosses have committed even more funding to make sure the district receives its fair share.
The force - working alongside Sheffield Hallam University - revealed a new apprenticeship scheme which provides workplace learning alongside classroom-based learning.
Barnsley-based trainer Mark Sutton, who retired from the police having clocked up more than 25 years' service, told the Chronicle: "Policing has changed - especially since my early days - because crime has changed and officers now have to deal with the 'traditional' reports but also new forms such as cyber crime.
"This recruitment drive is due to more funding being available and while we've had to cut costs in the past, neighbourhood policing is now strong again in Barnsley thanks to station-based teams right across the borough.
"On-the-job learning is a brilliant thing for new recruits as it better equips them for their careers."
It means a total of 228 will join the ranks in the next 12 months and South Yorkshire Police and Crime Commissioner Dr Alan Billings confirmed it will mean more presence is noticed on Barnsley's streets.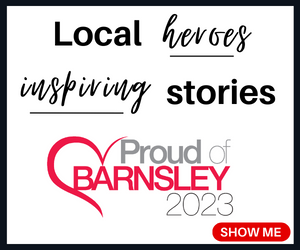 He added: "For ten years we've faced cuts in grant and police numbers, year-on-year.
"During that time organised crime gangs expanded their drug-dealing activities and we saw a gradual rise in serious violence.
"That was a serious mistake and the commitment to restore the officers lost during that time is an acknowledgement of that."
Barnsley now has policing 'hubs' in the town centre, Cudworth, Goldthorpe, Hoyland, Kendray, Penistone and Royston - all of which will receive new staff as a result of the recruitment drive.
"Put simply, there will be more high-visibility jackets on the streets," he added.
"We had already announced a recruitment process, funded through the council tax precept last year, and were working towards an additional 220 officers by March 2023.
The nature of crime has changed and we need more officers, not least in neighbourhood teams and in investigative capacity.
South Yorkshire Police axed its former Safer Neighbourhood Team (SNT) structure in a bid to slash £8.1m from its budget in 2015 - a widely criticised decision which saw bobbies being taken out of the communities they knew and moved to Wombwell.
But a U-turn was performed following the backlash and an initial four hubs - in Barnsley town centre, Goldthorpe, Kendray and Royston - began operating in 2017 before being joined by other stations reopening as bases.
According to bosses, the increase in neighbourhood teams across Barnsley is part of the 'force's journey to deliver outstanding neighbourhood policing'.
Chief Constable Lauren Poultney said: "South Yorkshire Police continues to be in a strong position with regards to recruitment of student police officers.
"We have made a promising start to the new financial year, and we remain on track to meet our year end targets for both the national uplift, and our own force uplift, as well as welcoming additional officers from the Police Now and Detective Now schemes.
"Since April 2019, we have seen 763 new officers join the force, consisting of 690 new recruits and 73 transferees, supplemented by 58 returners, all of whom are in various stages throughout their training. At present, some 510 of the new recruits have been out working in our districts as part of their on the job learning.
"We are currently recruiting for police officers, and we expect to receive a large number of applications during this live period. In our last live application period in September 2020, we exceeded our headcount target for 2020/21 by 119 officers.
"This is an exciting time for the force, and I would encourage anyone interested in becoming a police officer to visit our website.
"South Yorkshire Police is strongly committed to reflecting the communities we serve, and as such we warmly welcome applicants from all cultures and backgrounds to join us and complement our existing service."