A COUPLE were gassed and robbed by cruel thieves days before their dream Mediterranean wedding - but still managed to make the most of the big day.
Amy and Brad Mellor, 29 and 30, were looking forward to tying the knot in Ibiza on August 6.
But - with the wedding postponed once already after Amy's dad was diagnosed with cancer last March - the two faced further heartache when they woke up to police outside their holiday villa.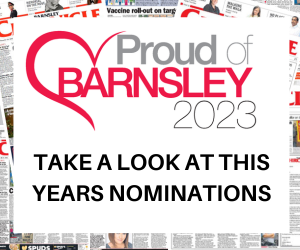 They had been robbed of all their possessions, including special gifts they'd bought each other for the day - and police said they were gassed to make sure they slept while the crooks rifled through their things.
Amy told the Chronicle: "We woke up in the early hours of the morning to see the police at the door and they asked if we had been robbed, as the lady in the villa below caught three men trying to break in.
"When we went downstairs we saw that my handbag from the night before had been emptied and thrown all over the garden - my stomach sank.
"The police asked us to go and check our room and when we went up, we realised that all of our wedding money and spending money for the holiday had gone.
"We had this money to pay the vendors the next day, and as there was no safe, we had also hidden Brad's special watch that I bought for his 30th.
"This was the most devastating thing of all as he was looking forward to wearing this on our wedding day and the thought of it being stolen was heartbreaking."
The PE teacher from Gawber said only the couple's room had been targeted.
"The police told us that we were gassed so we didn't wake and they were in our room a while because the things they took had been hidden - it's as if they had been watching us.
"They could have held us hostage, made us open all the other rooms, or even worse attacked us.
"The main thing was that everyone was safe.
"After this happened we had four more nights in the villa and this was the worst - we were all petrified and barricading the doors to our rooms."
For most, this would have been the end to their holiday and their wedding dream, but thanks to family and friends - many of whom were back home in Barnsley - Amy and Brad still got married as planned.
"Both of our families were staying in the villa and every single person said that the wedding will go ahead - it was never in doubt," she added.
"We had waited so long for this day and there was no way it was being taken away from us by these horrible people.
"Our wedding day was perfect.
"We were so lucky that lots of our family and friends made the effort to travel over and celebrate with us.
"On the morning of the wedding we were just so excited, not nervous at all, that the wedding was finally here and happening.
"No one mentioned the robbery on the day and that was such a relief.
"I don't think anybody could actually believe that we went ahead and enjoyed it the way we did but we had waited so long and it was the most beautiful day.
"We just want to thank everyone for the support and kind messages - it really kept us going through the hardest days of our lives."
Barnsley's community spirit shone through to help the couple after almost £4,000 was raised to ensure they were able go ahead with their big day.
Whilst Amy and Brad were at the police station getting reports together for their insurance, it soon became clear that it would only cover a fraction of what was taken - yet another blow in an already bad situation.
It didn't take long for a Just Giving page to be set up by Erica Cherry, a good friend of Amy, and the bride told the Chronicle that they weren't 'emotionally ready' for the overwhelming amount of support they received.
She said: "I couldn't look at my phone all evening because I just kept crying at the messages that were being sent.
"We were blown away by all the people that were messaging and we haven't had the chance to message anyone yet as we have tried to enjoy what's left of our holiday.
"But we want to thank each and every person that's sent us messages, phone calls and even donated money - it's been overwhelming."