SPILLING a drink on your date might not be the most conventional way to get her attention - but it worked for one Staincross couple who celebrated their 60th wedding anniversary on Thursday.
Pat and Allan Butcher were married on August 12, 1961, at Holy Rood Catholic Church.
Proud parents to two children, the pair have enjoyed travelling throughout the course of their marriage.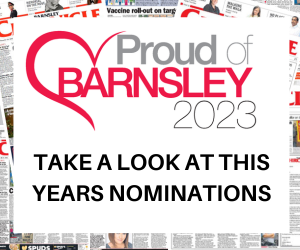 "I met Allan when I was 19 and he spilled his drink down me," recalled Pat, now 81. "But I thought he was very handsome so I didn't mind too much.
"Our wedding day was glorious - the weather was lovely and I remember being so happy."
Together the couple enjoyed to travel but Pat's favourite place was a trip to St Paul's Cathedral in London.
To celebrate their anniversary the couple were taken for a celebratory meal with their children, three grand children, and three great-grandchildren.
"It was lovely to be able to celebrate our anniversary," added Pat, of Kingsway, Staincross. "We were a bit worried with the virus but the fact we could celebrate made it all that more special.
"We received a letter from the Queen and also a Papal blessing from the Pope which I will cherish all my life.
"My tip for a long marriage is to be friends as well as partners. It really helps you to be able to work things out if things get tough."