A PLAQUE is being unveiled to honour a Cudworth bugler who played The Last Post every night last year for charity.
Paul Sammy Goose played the tune every night to help the community through the pandemic and has been dubbed a community hero.
Paul said: "I didn't expect anything like this. It's a shock but it's absolutely brilliant.
"I honestly can't thank the community enough. I didn't do it for the recognition.
"It's the community who I owe, because really it's them who have done it.
"I think I'll be a bit emotional when it's unveiled."
The tribute will be unveiled at a presentation on August 21 at 7.30pm outside the Star Hotel in Cudworth.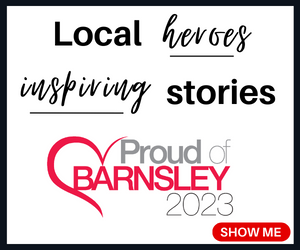 Paul will be the guest of honour and locals are encouraged to attend to show their thanks to him.
Simon Davey has arranged standard bearers and entertainment in the pub afterwards.
The plaque has been arranged as a community project by Cudworth Businesses and Communities together, with help from Yorkshire artist Coralie Turpin, Simon and the team at the Star, the team from Hadfield Funeral Directors and everyone who donated and supported the project.
Reflecting on Paul's nightly lockdown performances, Chris Fox, founder of Cudworth Businesses and Communities Together, said: "As well as raising a lot of money, it meant a lot to people in the community.
"He gave a lot of people hope and comfort in a hard time, he brought everyone together.
"Lots of people came together to fund it. It really has been a great community project and I'm looking forward to the day when we unveil it."