A look back at yesterday's 1-0 win for Barnsley over Coventry City at Oakwell
SUMMER TARGET GYOKERES DENIED BY INSPIRED COLLINS
Viktor Gyokeres could easily have been lining up for Barnsley in this game, but instead he missed an injury-time penalty which meant the first match at Oakwell without restrictions on fans in 18 months ended with a morale-boosting victory.
The Reds were close to agreeing a deal with Brighton and Hove Albion in June for Gyokeres but then boss Valerien Ismael preferred other targets and, by the time Ismael left the club, Coventry had moved into pole position to sign the tall Sweden striker.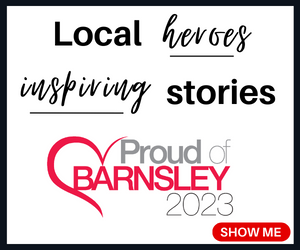 He netted a 96th-minute winner on his debut against Dane Murphy's Nottingham Forest last week but was denied another injury-time goal when Brad Collins leapt to his right to save the spot-kick. It was a fantastic save by the goalkeeper who was rightly serenaded by the home fans during the joyful celebrations.
EPIC RETURN FOR FANS
The late drama was, despite the nerve-jangling minute between Jordan Williams conceding the penalty and Collins' save, an extremely epic way to finish the first game back at Oakwell for the majority of the almost 14,000 fans in 525 days.
The roars that went up when the penalty was kept out and when the final whistle went seemed to carry an extra emotion after such a long wait.
Collins and goal-scorer Dominik Frieser said they would never forget the day.
Barnsley's players have been waiting to play in front of their fans again but it was really a day for the supporters.
They have been denied their regular football fix - the most important of the unimportant things - for good reason during the coronavirus crisis, but the majority were back after 4,000 attended May's play-off game.
REFEREE BOOKS EIGHT REDS AND GIVES PENALTY
For those supporters who felt comfortable to return, it was certainly a flood-blooded reintroduction. They celebrated a first Barnsley goal in front of fans at Oakwell in 541 days as well as the penalty save, while many of them became frustrated with the officials - another staple of terrace life.
The penalty was awarded by referee John Busby in just his second Championship match after he appeared to wave away Coventry's appeal before his linesman Akil Howson persuaded him to give the spot-kick.
Although Schopp and Collins admitted it was a penalty, it was the latest annoyance for the Reds and their fans after Busby booked eight Barnsley players - mostly in a second half which became extremely scrappy and feisty with the officials having little control. Liam Kitching grappled with a Coventry player on the side of the pitch late on as tempers flared.
REDS SHOW CHARACTER AND WIN THE BIG MOMENTS
Barnsley showed character not just with the late penalty save but having scored against the run of play after an injury to Carlton Morris in the first half and coming from behind for a point in Cardiff a week before. That, added to their footballing ability once they tighten up slightly at both ends of the pitch, should be a potent combination.
After Schopp bemoaned missed chances in the first week of the campaign, the Reds scored with their only real opportunity while it was their visitors who were wasteful. Coventry will feel they were the better team but Barnsley won the big moments.
The Reds played a different style in this game to the previous two, with very little of the passing out from the back or patient build-up that was evident in Cardiff and Bolton. It was more like Ismael's direct style of long balls up to the front three, which did not really work, while the Reds played more than 200 fewer passes than when they lost to Coventry in April.
The Reds also used a different formation, switching from 3-4-3 to 4-3-3 in the second half with Toby Sibbick and Jordan Williams the full-backs while Callum Brittain joined Josh Benson and Callum Styles in the middle.
That seemed to shore them up after a poor start to the second half while Coventry's changes were strangely negative. Former Barnsley boss Mark Robins changed a centre-back and a central midfielder late on when trailing, leaving attackers on the bench.
HELIK AND PALMER STAND OUT
Collins will rightly get the headlines, but there were other excellent performances.
Centre-back Michal Helik made the most headers, tackles, interceptions and clearances of any Barnsley player.
The late great Reds centre-back Eric Winstanley - for whom there was an applause in the fifth minute - would surely have been impressed by the imperious Pole.
Midfielder Romal Palmer had an excellent game, creating chances while showing tremendous skill to space for himself including one magical spin of a Coventry defender near halfway before passing out to the right wing.
Frieser netted his first Oakwell goal and his first in front of Barnsley fans. He did not score in 25 games last season but it took him just 39 minutes of this campaign.