A BARNSLEY dad who founded a cycle ride in memory of his son who was killed ten years ago in Afghanistan believes this weekend's anniversary event will be particularly poignant given the recent troubles in the war-torn country.
The ride - which will take place tomorrow - will honour Private Matthew Adam Thornton, who died aged 28 after being caught in a roadside explosion in 2011.
Matthew, of the 4th Battalion Yorkshire Regiment, had been out on patrol at a checkpoint with other soldiers in the Lashkar Gar region of Helmand when they came under attack.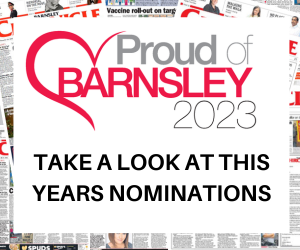 His dad, 57-year-old Mick Thornton, pledged to raise more than £100,000 for war veteran charity Help for Heroes and is £66,000 towards the target.
Mick said: "We especially know after this week that there is still a need to help wounded veterans recover as many are facing lifelong physical and psychological injures from serving in warzones like Afghanistan.
"I know every pound I raise for Help for Heroes goes directly to wounded, injured or sick veterans to support their recovery so they can lead fulfilling lives."
Trevor Fudger, from Help for Heroes, added: "The situation in Afghanistan may be distressing for anyone who has served or been affected by conflict.
"This week's news should serve as a reminder of the nation's duty to continue supporting those who live with visible and hidden wounds, and to remember all those who made the ultimate sacrifice in service of their country such as Matthew."