A BARNSLEY MP spoke in Parliament this week about the worsening situation in Afghanistan following the withdrawal of British and American troops.
Barnsley Central MP, Dan Jarvis, called the situation an 'unspeakable tragedy' in his speech.
In recent weeks, both British and American troops have pulled out of the country - leading to the Taliban seizing total control.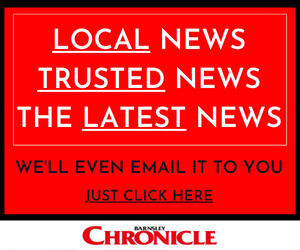 Dan, who fought in Afghanistan during his time in the Parachute Regiment, said: "I am wracked with profound sadness at the catastrophe unfolding in Afghanistan.
"It is an unspeakable tragedy for the people of that country, who after generations of conflict now live under a terrible cloud of fear and repression.
"I also want to reflect on the service and sacrifice of our servicemen and women who have demonstrated outstanding professionalism and courage over the last two decades but have been hit hard by recent developments.
"Many are grappling with the question of whether their effort and the sacrifice of 457 of their comrades was worth it.
"Whatever the outcome in Afghanistan, those men and women and their families should be immensely proud of their service and we must be proud of them too.
"Many of us who served in Afghanistan have a deep bond of affection for the Afghan people.
"I had the honour of serving alongside them in Helmand - we trained together, fought together, died together and they were our brothers in arms.
"I shudder to think where those men are now.
"Many will be dead and others, I know, now consider themselves to be dead men walking.
"Where were we, in their hour of need? We were nowhere. And that is shameful.
"Afghanistan is facing a moral and humanitarian crisis of enormous proportions.
"That means engaging with international allies and regional partners, ensuring safe routes out of the country for British citizens and those Afghans who have supported our armed forces and, although it is a bitter pill to swallow, establishing a diplomatic dialogue with the new regime in Kabul.
"We must use whatever influence we have left to avert this moral and humanitarian crisis.
"We owe it to the people of Afghanistan, and we owe it to ourselves."