TOMORROW could be the day it all comes together for 'Junior Miss Barnsley' as she takes on finalists from across the British Isles for national glory.
Maggie Wingrove, 11, is set to start year seven at Netherwood Academy this month, but she might be heading into secondary school with a new title.
The youngster, who lives in Great Houghton, is currently this year's Junior Miss Barnsley and she'll take on 39 other young models to become Junior Miss British Isles.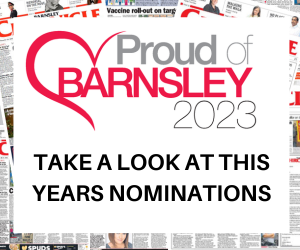 Maggie's mum, 45-year-old Vicki Wingrove, told the Chronicle: "She's always had her own sense of style and never been a 'girly girl' type.
"Junior Miss British Isles followed her on Instagram and asked if she wanted to reply and it all went from there.
"She had shown an interest in doing some modelling about a year ago and she's done a few photo shoots as a representative for some clothing companies.
"She likes to support smaller, more unique businesses.
"She was chosen to represent Barnsley by Junior Miss, after she submitted some photos - that's when she had a photo shoot in May."
The national final takes place tomorrow at Chester Racecourse - and if she's lucky enough to win the crown she'll receive a £1,000 cash prize.