A POPULAR fundraising annual football match returned to its usual liveliness this year.
Darcy's Cup is held annually in memory of Darcy Burke, a seven-year-old girl who died in 2014 after a year-long battle with a terminal tumour known as diffuse pontine glioma.
Last year, the tournament's eighth, saw social distancing measures in place for the final which limited numbers.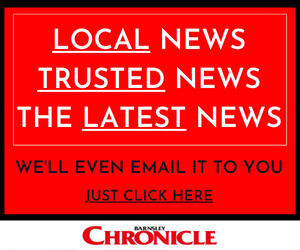 But on Sunday, the match at Wombwell Main's ground on Windmill Road was played out to a full crowd in good voice - as Ardsley Oaks beat Garrison 2-1.
They were joined by teams from Dearne, New Inn, Wombwell Main, Worsbrough Common, Cobcar, Athersley Rec, Northside, Commercial, Darfield Cross Keys, Caulfield, Birdwell, Honeywell, Portcullis and Thurlstone in the tournament throughout August.
Donations to Bluebell Wood Children's Hospice are still being totted up but organisers will be hoping to at least match last year's total of more than £1,500 - ahead of the tournament's tenth iteration in 12 months' time.