SOARING numbers of benefit claimants in Barnsley who face the prospect of losing out on cash next month will be pushed further into poverty, an MP has warned.
Prime Minister Boris Johnson refused to extend the Universal Credit 'uplift' scheme - worth £20 a week or £1,040 a year to claimants - that was introduced last year and helped the borough's 26,000-plus claimants.
Set to end in October, Barnsley Central MP Dan Jarvis warned thousands will be faced with 'unimaginable anxiety' as a result.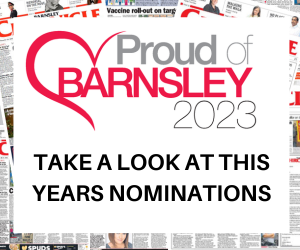 He said: "In my constituency, the number of people in receipt of Universal Credit has increased three-fold since the start of the pandemic.
"We've been in this situation before, earlier this year, but the government were forced to retain the £20 uplift in the face of near-universal opposition.
"Six months later they are preparing to pull the rug from beneath the feet of those most in need once again.
"For those affected, this cut will cause unimaginable anxiety - this extra £20 per week can be the difference between putting food on the table or going hungry for some families."
Barnsley is judged to have been making positive progress since its dramatic rise in claimants, which saw 72 per cent more people claiming unemployment benefits in February than 12 months prior - from 15,751 to 27,095.
The number of people working while claiming more than doubled in that time from 4,361 to 9,302 eclipsing the number searching for work while claiming, which has increased at a slightly slower rate, from 4,429 to 8,680.
From March to April last year, numbers of claimants ballooned from 16,224 to 22,328, alongside a rise in businesses taking advantage of the furlough scheme.
The latest figures, which cover May this year, show there were 17,214 people on Universal Credit while unemployed and 9,468 who were working while claiming - a slight drop and increase, respectively, on the previous month's figures.
Barnsley East MP Stephanie Peacock, whose constituency has an estimated 3,500 claimants, added: "The Universal Credit uplift is a lifeline for so many families.
"Now is not the time to be cutting their income and the government must stop this damaging cut."
A study from the University of Sheffield revealed almost 11 per cent of Barnsley's population - equivalent to more than 26,000 people in the town - described themselves as 'hungry'.
In Wentworth and Dearne MP John Healey's constituency, more than 10,000 claim, according to charity Joseph Rowntree Foundation, who warned more people face a 'hunger crisis' in the winter.
John told the Chronicle: "From October 6, claimants face a £20-a-week cut.
""I'm fighting to get the government to cancel the cut but if it goes ahead it will hit the lowest paid hardest, push more children into poverty and hurt our economic recovery.
"It's the wrong decision and will be devastating for those families."