BARNSLEY MPs have condemned the government's decision to increase National Insurance next April.
The mandatory payment will rise by 1.25 per cent next in a bid to help ease the NHS backlog and improve social care, but the rise has been scrutinised for disproportionately impacting low and mid-paid workers.
Barnsley Central MP and South Yorkshire Mayor Dan Jarvis said: "This was a golden opportunity to fix the crisis in social care, but yet again the Conservatives have missed their chance and broken their promise not to put up taxes.
"Instead of a proper plan to fix social care, we've got a deeply unfair tax raid on middle and low-income workers and still no plan on social care.
"It's the very definition of tinkering around the edges.
"This is yet further proof that you can't trust the Conservatives on social care."
The rise will mean both employees and self-employed workers will be paying more tax from April next year.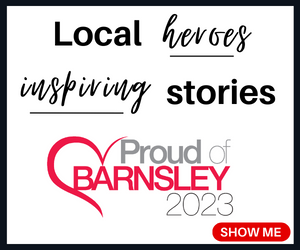 For example, someone earning £20,000 per year will see a tax increase of £130 for the year.
One year after this, in April 2023, National Insurance is planned to return to its current level but the additional 1.25 per cent rise will be kept and renamed the 'Health and Social Care Levy'.
Barnsley East MP, Stephanie Peacock, said: "The Prime Minister has broken three of his pre-election promises in one day and has utterly failed to deliver a plan that will tackle the crisis in care.
"This is not a plan, this is a tax rise that means poorly paid care workers in Barnsley will pay more tax on the care they give without a penny more in their pay packet.
"It is a tax rise that means a landlord renting out dozens of properties in Barnsley East wouldn't pay a penny more, but their tenants working full time jobs will.
"The Prime Minister's new tax will protect the inheritance of millionaires in the south, but it will do little for people in areas like ours - and it will do nothing to fix the crisis in social care, which he desperately needs to address."
John Healey, MP for Wentworth and Dearne, added: "We know the NHS has been under huge pressure, even before the pandemic. It needs extra funding but this is not the way to do it.
"We should not be imposing an unfair tax rise on working people. Those with the broadest shoulders should pay their fair share first.
"Working families are facing a double whammy, a national insurance tax rise and a £1,000 a year Universal Credit cut."