POLICE handed out more than 700 fines to Barnsley residents found breaching Covid-19 rules during months dominated by lockdowns and strict restrictions, new figures obtained by the Chronicle have revealed.
Officers involved with South Yorkshire Police's Covid Multi-Agency Response Team (CMART) - set up at the start of the pandemic - were tasked with clamping down on the town's rule-breakers.
Throughout periods of government-imposed lockdown, the team patrolled areas and responded to reports of residents flouting social distancing regulations or large-scale gatherings.
The Chronicle can reveal 743 fixed penalty notices associated with breaches of Covid regulations were dished out from the end of last October to June 30 this summer.
A police report said: "Significant efforts continue to be made to manage this demand by making effective use of resources from across the district, supplemented by additional support and the use of overtime.
"But Covid-19 continues to impact on all aspects of policing, including officers and staff working in response, neighbourhood policing, crime and protecting vulnerable people units across the district and force, bringing with it a daily challenge of managing
resources affected by self-isolation requirements or illness.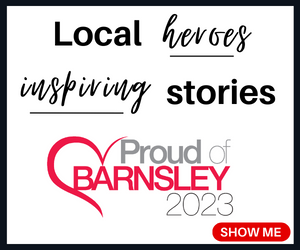 "The force introduced the CMART to provide a dedicated initial partnership response to Covid-related incidents.
"Between October 26, 2020 and June 30, 2021, Barnsley officers issued 743 fixed penalty notices associated with breaches of Covid regulations.
"More than half - 54.6 per cent - were issued by the district's
CMART.
"The impact of Covid-19 has seen a shift in the nature of some of our demand, with more incidents being reported for public safety issues.
"Such incidents invariably have more complexities and can take longer to deal with.
"Barnsley's neighbourhood policing teams continue to work with partners to target and tackle issues and antisocial behaviour affecting the quality of lives of residents, businesses and communities.
"The town centre and Dearne areas continue to be key priorities
for the district."
Enforcement considerably increased from October 2020 - when 16 fixed penalty notices were issued - rising to 62 in November, 178 in December, 128 in January 2021 and 148 in February.
Fines ranged from £200 for personal breaches, rising to £1,000 to businesses such as hair salons, a car wash and other non-essential retailers who all fell foul of the restrictions as a result of opening.
Overall volumes of incidents have remained fairly level for the borough, albeit with a slight increase early this year, a pattern seen across the force.
"As was anticipated, Covid-tagged incidents spiked as the national lockdown was once again instigated in January," the report added.
"In terms of recorded crime, local and force crime volumes overall remain in line with seasonal trends and with previous years.
"Volumes are returning to more expected levels from the Covid-related reductions seen last year.
"Barnsley is currently experiencing around 2,000 recorded crimes per month."
Barnsley Central MP Dan Jarvis urged people to continue following the rules due to climbing infection rates.
"While it's obviously disappointing to see that 743 fines have been issued to individuals and businesses for not complying with restrictions, this does underline the fact that the vast majority of Barnsley residents have done the right thing, stuck to the rules and done their bit to protect themselves and others," he added.
"As life continues to return to normal it is vitally important that people are mindful about the threat this pandemic poses.
"Everyone should continue to wear face coverings in crowded spaces, wash hands regularly and, above all, get vaccinated."