THE first man in Barnsley to receive his coronavirus jab in December returned on Wednesday to kick off the town's booster campaign.
Herbert Barker, from Wombwell, started the vaccination programme in Barnsley at the Priory Campus site in Lundwood.
Earlier this week, as part of the town's new booster campaign, he went back and became the first person to receive his third jab.
He said: "It's not going away and people are still dying, so why not get the vaccine?
"I've had my flu jab too, it makes sense to me to get them done."
Covid-19 boosters are being prioritised for the most vulnerable groups.
All adults over 50, people aged 16 and over with underlying health conditions, and frontline health and care workers will also be invited to have the booster jab.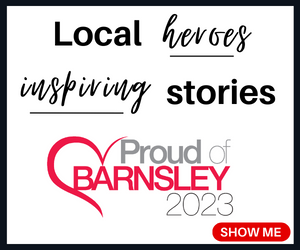 The team vaccinated 500 people on Wednesday on the first day of the booster roll-out.
Andrea Parkin, head of the GP vaccination service in Barnsley, said: "While we never underestimated the enormity of the task to vaccinate and protect our Barnsley population, few of us imagined that we would still be vaccinating at such a large scale ten months later.
"Since we started, we've given over 260,000 vaccines in Barnsley which is phenomenal.
"Our team continue to welcome people with the same levels of enthusiasm they had on the first day and I am so proud of the attitude, dedication, and resilience of our team of vaccinators, administrators and volunteers."