A PREVIEW of a documentary about how a community pulled together to support a mother whose ex-husband deliberately killed himself and their two children in a house fire premiered last Friday.
The film documents how the Penistone community supported Claire Throssell after her abusive ex-husband, Darren Sykes, murdered their two sons by starting a deliberate house fire in 2014, which also killed himself.
The preview was shown at Penistone Paramount cinema - with an opening performance by Barnsley Metropolitan Band - and was attended by Claire and a private audience of the community members who have helped and offered her vital support over the past seven years.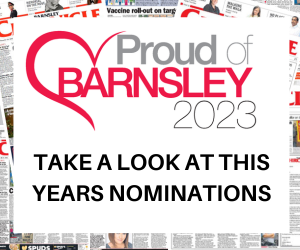 The audience included the Mayor of Penistone, Andrew Millner, Fr David Hopkin of Penistone Church, town councillor Neville Shiggins, and members of South Yorkshire Fire and Rescue service, as well as many others from the community.
Since the tragedy, Claire has become a staunch domestic abuse campaigner and was made an MBE earlier this year for her life-changing work.
She has tirelessly worked for better domestic abuse and child safety legislation, which culminated in the Domestic Abuse Bill receiving Royal Assent in April earlier this year.
Though there remains legislation - which Claire believes will further protect victims and children - which hasn't been made into law, and so she plans to take this back to Parliament in coming years.
Claire gave an emotional address after the preview in which she expressed her thanks for everyone who has supported her in anyway over the past years, especially her Penistone community.
The documentary film - named 'Claire' - features her story and members of the Penistone community who helped after the tragedy left her with 'nothing'.
Members of Penistone Round Table and other volunteers rallied around Claire to rebuild the house - of which her ex-husband had cancelled the insurance for in the weeks prior to starting the fire - in order to at least give Claire some financial help by making the house sellable.
Director of the documentary film, Saul Tyler - who is also from Penistone - said: "The film was made partly to showcase Claire's extraordinary legislative work, but also to tell the story of the resilient community of Penistone.
"We observed the majority of media coverage focused on the malicious nature of the crime, and the type of character Claire's ex-husband was.
"We decided to focus on the community rebuild because it so clearly was integral to the story.
"It was, my Claire's own admission, the catalysis for the fantastic work Claire has done and continues to do.
"Put simply, there would absolutely be no new domestic abuse bill if it wasn't for the brilliant community of Penistone.
"Another goal was to shed light on domestic abuse - it's a global issue on the rise and one both we believe both men and women should be more aware of.
"What can start off as name-calling can snowball into unimaginable tragedies.
"It's an issue that has always lived in the corners of societies, being vastly under reported and most cases never make it to court.
"All this to say that - being a Penistone lad myself - I feel connected to my community and felt drawn to make this film with my fantastic crew to tell the story of my beautiful, resilient hometown in the countryside."
The filmmakers now plan to submit the documentary film to film festivals across the country, including Sheffield's DocFest.