FACING not one but two cancer diagnoses is terrifying, but a Wath woman has found power in her words and has turned to writing to help her deal with whatever life throws at her.
Sarah Aston, 48, was diagnosed with breast cancer in 2013.
Then headteacher at Brampton Cortonwood Infant School, Sarah began writing down her experiences with cancer as a way to come to terms with her diagnosis and subsequent mastectomy.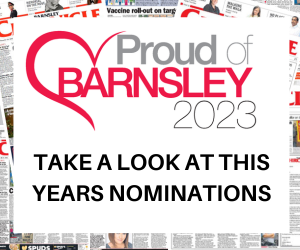 "When I was diagnosed, everything happened really quickly and I remember thinking that I needed to return to work as soon as possible," said Sarah, from Wath.
"I was a mother, and a headteacher - my life was very busy and I remember feeling like it was a lot to take in.
"I had my last chemotherapy session on a Thursday and I was back in work on the following Monday, which looking back wasn't the best decision but I had worked really hard to be the head of a school and I didn't want to let cancer stop me.
"I started writing about what I was going through when I was having chemotherapy, I felt that I had something bubbling up inside me and writing it down was the only way I could get out all my emotions and thoughts."
Sarah said her writings were pensive, and sometimes humorous, reflections of life spent in and out of hospital.
While she has never published them, she hoped they can be used in the future to give a honest portrayal of what life is like with cancer.
Two years ago, Sarah was dealt another devastating blow when she was diagnosed with chronic myeloid leukaemia - a rare form of cancer which only 750 people in the UK are diagnosed with each year.
Once again, Sarah put pen to paper and received the opportunity to write for a leukaemia support website about her experiences - something she hopes will help raise awareness of the illness.
"Chronic myeloid leukaemia is quite rare," she added.
"Doctors say it's something I will die with rather than from, so in a sense I am quite lucky because it can be managed.
"I will be on tablets for the rest of my life that make me nauseous and have joint pain which took me a while to come to terms with.
"Since my cancer is quite rare, I didn't think most people would know about it or know the symptoms.
"I was given the opportunity to write for a leukaemia website about my experiences and I jumped at the chance because I want to spread the word about what to look for and when to get help.
"I had been experiencing tiredness for months, but the cancer was only picked up in a check-up because of the breast cancer so in a way I was lucky but other people might not be."
Sarah's collection of works now include a piece she penned following her retirement.
She hopes that one day she can publish her work, but still credits the pass time with helping her to express her emotions during difficult periods in her life.
"It was never something I did before," said Sarah. "I just found that I needed to get out what I was feeling and it was the perfect way to do that.
"I don't write every day, but when I do I know it's because there's something I want to say and when life sometimes feels a bit daunting, it's quite powerful to be able to say exactly what you want to."