OVER the last few years I've driven pretty much everything in Kia's range and I've been impressed by them all in their own way, but the Sorento four-by-four raises the bar to a whole new level.
Launched back in 2002 as the South Korean company's first SUV, the fourth-generation model is a marked move on design-wise from the pretty simply-styled third version.
Whereas the previous car would appear a little archaic - in its design, interior and engine choices - the new Sorento is arguably the most important Kia since its fantastic Stinger was revealed several years ago.
It's bold, but it's brave, and the chiselled front grille strikes the right chord from the off. Peer round the back and it's equally modern, belying its near £40,000 price tag, giving this almost Land Rover Discovery-sized car a much more premium look.
Instead of doing the usual and burying a simple petrol engine under its bonnet, Kia's recent brilliance in using hybrid power again shines in the Sorento, which has four-wheel-drive and automatic gearboxes as standard.
There are two models of note: the self-charging hybrid - coined 'HEV' - and the plug-in version, known as the PHEV. The former, my pick, is quick enough and frugal, with the latter - despite the added pain of plugging the thing in - only gives a claimed 35-mile electric range and is a third of a second quicker to 60mph, posting 8.4 seconds.
There's a 2.2-diesel, which is fractionally slower, but Kia's thought about what it's offering and no matter your preference, there's now a Sorento with an engine for all tastes.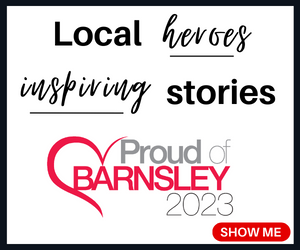 Kias of old always possessed one thing: a shoddy interior. However, Kia in 2021 is very different to what it was a decade ago, and now you have premium leather, soft-to-the-touch plastics and arguably some of the best infotainment systems in the business. The new Sorento excels inside - it's plush as standard, it feels quality and has its handy seven-seat layout. Obviously boot space is compromised with the third row of seats in place, but when they're put down it's absolutely cavernous.
There aren't many surprises in today's motoring world - you often know what you're gonna get these days - but the Sorento is an absolute game-changer in what is an ultra-competitive sector. It's outgrown and outclassed its traditional rivals such as the Hyundai Santa Fe and the Peugeot 5008, and is now gunning for more premium brands as it is that good.
Kia's purple patch shows no sign of going away.