A LOCAL appeal for children's toys is now open for donations after returning to support struggling families this Christmas.
The Barnsley Christmas Toy Appeal has returned this year and has released 25 drop-off points across the borough so far - along with the opportunity for a special visit from Santa for families who have had a rough year.
Tony Batty, of Tony's Barbers on Racecommon Road, and friend Liam Hardcastle are running the appeal for a second time after last year's success.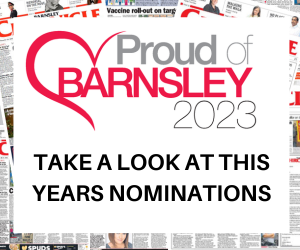 A spokesperson for the appeal said: "This year we are collecting donations of toys for charities that support families in need from Barnsley.
"This year we are asking for donations of new, unopened toys - for boys and girls aged 18 months up to 16 years.
"We won't require you to wrap them, just drop them off at various points around Barnsley and we'll do the rest.
"Last year we had a fabulous response and we couldn't thank you everyone enough.
"This year we've learnt from last year's experience and we have a great admin team ready and lots of volunteers.
"We aim to have everything sorted by the beginning of December.
"In addition to the toy bank collections, Santa will be visiting 20 families effected by the pandemic to make an appearance and drop in and see some children.
"We would like people to message us and nominate anyone they feel have had a rough time in the last 12 months and needs a little Christmas magic."
The deadline for all donations will be December 4 and the locations of drop-off points can be found on the Barnsley Christmas Toy Bank Appeal Facebook page.
Businesses wanting to be drop off points for the appeal should also contact through the Facebook page.