'LAGGING behind' the rest of the country in electric vehicle charging terms will soon be a thing of the past in Barnsley, according to leaders who approved funding to install more points in the town's car parks.
Another 30 points - consisting of 13 7kW chargers and two 'rapid' versions - will be funded as part of a £1.8m scheme to aid Barnsley residents in transitioning to electric-powered vehicles ahead of the UK's ban on new petrol and diesel vehicles from 2030.
Market Gate and John Street car parks in Barnsley town centre will be fitted with three chargers each, with the remaining chargers being installed in locations close to areas of housing where residents do not have access to their own off-street parking and would not be able to have their own charger installed.
This latest investment is in addition to the 20 dual chargers cabinet approved earlier this year which are located on nine different car parks across the borough.
Barnsley already lags behind the rest of the UK in terms of the number of charge points per 100,000 residents, according to a report, and while action is currently being taken by the council to improve the situation in Barnsley, there is a 'requirement' for both rapid charging and additional fast chargers to 'ensure that residents are provided with adequate infrastructure to support the change from diesel and petrol engine vehicles to electric vehicles'.
It added: "Barnsley falls below the current average UK provision for number of EV chargers per 100,000 people.
"The sale of new diesel and petrol engine vehicles will be banned in the UK from 2030 and residents will increasingly need to adapt to electric vehicles.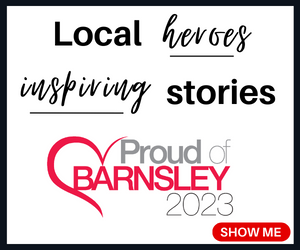 "The council will need to ensure that adequate infrastructure is available to support residents to make the transition to electric vehicles.
"Encouraging and enabling a faster transition to electric vehicles will accelerate the health benefits of reduced tailpipe emissions.
"More than 21,000 households in the Barnsley area do not have access to off-street parking and will be unable to install EV chargers at their homes.
"These residents will need access to convenient points to enable them to make the transition to electric vehicles."
Coun Tim Cheetham, cabinet spokesperson for regeneration and culture, praised the knock-on impacts of installing more chargers for both residents and subsequent air quality improvement.
"One of our key ambitions as a council is a sustainable Barnsley and I'm delighted that we're able to offer electric vehicle charging at car parks across our borough.
"These are available both to those visiting our local centres and those residents who want to use them to charge overnight.
"This extra investment will help expand EV charging infrastructure and encourage more people to make the switch to electric vehicles when it's time to change their car.
"More and more people are already making the switch to electric vehicles and this is going to help us improve our air quality and reduce our carbon emissions."