A RETIRED miner who published a best-selling book after being devastated by the death of his childhood sweetheart is set to release another 11 years after her passing.
Ian Millthorpe, who turned 60 yesterday, met his wife Angie at school when they were both 14 and they married when they were 23.
The couple, of Windmill Avenue, Grimethorpe, had eight children together but Angie died aged 48 in 2010, after she was diagnosed with cancer for a second time.
After her death, Ian published a book as a tribute called Mum's Way and it shot to the top of a number of book charts - and there were even talks that the book could be made into a film.
She was originally diagnosed with breast cancer in 1993 but managed to pull through - but after years in remission the cancer returned in 2008.
Angie died two years later, devastating Ian, but before then she was worried about how Ian would cope on his own raising their eight children - so she set out about giving him tips.
The book came from that hence why Ian named it Mum's Way.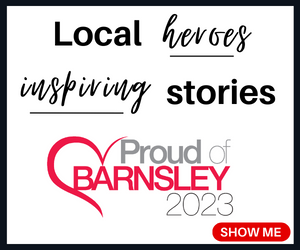 He told the Chronicle: "I met Angie in the local park when we were 14 and I just fell in love with her that day - she made me the happiest boy in the world.
"We'd just had our third child and Angie found a lump on her breast and so she went to go and get it checked.
"She found out that she had cancer when she was just 31 - she went through radiotherapy and a mastectomy and we thought we'd beaten it.
"I've got a big family and Angie always wanted one like mine so we had five more children after this.
"Three months after giving birth to our eighth child she had a really bad cough - she went to see a doctor and it turned out that the cancer had come back. When we went to see the oncologist we were told that the cancer was terminal - we were in pieces and it was horrible having to tell the kids.
"All she thought about was how I was going to look after the kids - she gave me rules and things like that and without her I don't think that I'd be able to have done it. I've fulfilled Angie's last wish - I made a promise to her and I've passed it."
Ian says that his wife kept telling him he was all right to meet another woman after she died, but he swears that he'll never 'even look at someone else' as long as he lives.
The 60-year-old was so caught up in the moment after his wife's death that he didn't even realise when he'd planned the funeral for - his birthday.
It's now a day he doesn't look forward to, but this year he's announced that he'll be publishing a new book, Dad's Way, which will hopefully be finished next summer.
"I hate being called a widow because to me I'm still a married man," he added.
"Mum's Way was the first book and shortly after it was released I started writing a new one called Dad's Way but it never got going because it was too soon after the first.
"I started writing it again six months ago and I showed it my daughter last week and there were tears running down her face.
"At first I was holding back my tears because I didn't want the kids to see me crying, but I realised that I need to cry and grieve so they can too.
"The new book is about how I've done the last eleven years - last time the book exploded onto the scene and I was even invited onto TV, hopefully something like this can happen again."