A TOWN centre shop owner has pleaded guilty to the illegal possession of smuggled cigarettes.
Dilzar Kadir Ahmad, 35, of Blenheim Avenue, pleaded guilty to seven charges under the Tobacco and Related Products Regulations 2016 and Standardised Packaging of Tobacco Products Regulations 2015 on Monday.
Barnsley Council's regulatory services visited 7 Day Store on the Peel Street Arcade and found the defendant in possession of a large quantity of smuggled cigarettes hidden underneath the floor of one of his store rooms.
Tobacco products with a street value of around £5,000 were removed from the premises.
Ahmad avoided a custodial sentence in view of his previous good character but he has been handed an 18-week suspended prison sentence.
He has also been fined £2,000 which must be paid at the rate of £500 per month.
Coun Jim Andrews, cabinet spokesperson for public health, said: "The sale of smuggled cigarettes is a crime affecting legitimate businesses, risks fires from less safe cigarette brands, and damages the health of our residents and children in Barnsley.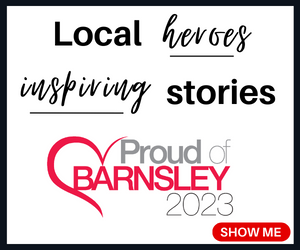 "Legal cigarettes are a drab grey/brown colour (Pantone 448c).
"If you know someone is selling cigarettes in other colours or with foreign writing or without warning pictures, please tell the council so we can stamp out these illegal and dangerous goods."