A SHOP brought to the council's attention by police after repeatedly being caught out selling alcohol to children is to have its premises licence reviewed.
Lifestyle Express on Rowland Road, Gawber, has been the subject of several police sting operations since 2014, and has been blamed for scores of youths drinking and engaging in antisocial behaviour at a nearby park.
The convenience shop run by Mrs Amutha Ravikumar was initially meant to go under the microscope at a licensing regulatory board sub-committee in late September, but the meeting has been rescheduled for Friday.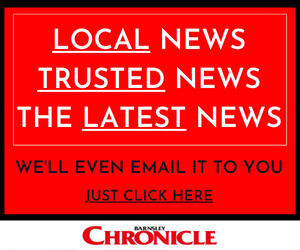 It first came onto the radar of South Yorkshire Police when, in October 2014, officers conducting a test purchase operation were able to acquire alcohol without identification.
In June this year, Mr Kathiravelu Ravikumar - Amutha's husband - was issued with a fixed penalty notice after serving undercover police volunteers with two bottles of Kopperburg cider.
A second operation took place the following month, again failed as volunteers successfully purchased a WKD.
Later in July, a 13-year-old girl fell ill at a nearby playing field, having been seen on CCTV buying alcohol at the shop.
A resident of a neighbouring street claims to have been 'personally asked over the past three years by different youths to buy alcohol and cigarettes' who then go to Harry Road Park to drink, engage in antisocial behaviour (ASB) and set fires.
The review has been requested by South Yorkshire Police in the interests of protecting children from harm, preventing crime and preventing public nuisance.