EXCITEMENT levels always ramp up when eagerly anticipated cars are released after months of spy shots and the subsequent glossy magazine splashes.
Usually the furore - heightened by cars wearing camouflage taken on the Nurburgring, then the following media coverage - is reserved for exotic manufacturers: new Ferraris, GT-badged Porsches and road-going Lamborghini racers dripping with carbon fibre always register column inches.
But hot hatches - special ones in particular - never fail to strike a chord with enthusiasts because of their attainability and the fact that many people have, at some point in their driving life, owned a pumped-up version of a humble family hatchback.
While Renaultsport has regularly produced supercar-slaying hot hatches - Clio Trophy, R26R, 275 Trophy-R all spring to mind - Honda's recently stole the limelight with its utterly perfect Civic Type R. However, there's a new kid on the block, and its arrival came with universal excitement as its spec sheet is gobsmackingly evocative, chiefly because it's a homologation special and that - for enthusiasts - carries so much weight.
Homologated cars are rare, but they come around every so often when a manufacturer enters a series such as the World Rally Championship (WRC). To do so, governing bodies insist on said manufacturer producing a road-going version and they're nearly always lapped up by people like you and I.
Sometimes it's a few hundred models, sometimes it's less, but it's easy for a marque to find an audience for a limited number of specials as you can all but guarantee rock-solid residuals in the long-term as a result of its exclusivity. However, the latest WRC rules say you have to build 25,000 road cars to be eligible, so turning a profit from such a specific vehicle becomes much more difficult.
The little Yaris - popular for a few decades with a certain age demographic, to put it politely - is a much-changed proposition in GR guise. The only things it shares with your grandmother's pride and joy is its 2,560mm wheelbase, its lights, door mirrors and roof fin - everything else has changed, even its former five-door body as the GR does without rear doors. It's 55mm longer, 60mm wider and 45mm lower, all giving it its trademark stance. It's most definitely a ground-up project and by no means a gimmick.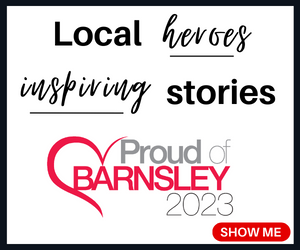 The roof is carbon fibre, which saves 3.5kg, the door skins, bonnet and tailgate are aluminium, removing another 24kg, to tip the scales at just 1,280kg, and underneath is the world's most powerful three-cylinder production engine. Boasting 257bhp and even more torque, the 1.6-litre is a paired to a six-speed manual gearbox and four-wheel-drive.
Head-on, it's squat, purposeful and looks great thanks to its chiselled jawline. From the side, the deletion of the rear doors helps lower its profile. The forged BBS wheels tuck up into its wide arches and you know just how good it will be to drive, even before you settle into its hip-hugging bucket seats.
Do that and there's little ahead to grab your attention. There's a GR-badged steering wheel and a nice WRC plaque, but otherwise it's standard Yaris fare. Those seats, however, are fantastic: they look great and they clasp you where needed.
Your ears pick up the typical three-cylinder thrum from the start and two things stand out in those key, early moments: its steering's downright gorgeous weight and the notchiness of the manual gearbox, which is a joy to use. While they are two intrinsically basic things, they're often lacking. In the GR, they shine.
It's a low, squat car with a short wheelbase, and it feels that way to drive. It's darty, alert and quick to act on your inputs and despite being Fiesta ST size, it immediately feels a much more serious car.
A special car deserves a special road, and the centrepiece is the B6255 which snakes its way through the Yorkshire Dales from the iconic Ribblehead Viaduct to Hawes. Fast, flowing corners are coupled with tighter, more technical sections and it beautifully unravels over ten or so miles of driving perfection.
In 'Normal' mode the torque is split 60:40, front to rear, 'Sport' is 30:70 and 'Track' 50:50, but it's the middle that's the sweet spot on this road. Track - you'd think - would be the go-to choice, but Sport is playful, more engaging and a bit more rugged, keeping you on your toes.
The steering is wonderful, the gearbox is truly brilliant and its 257bhp is ample. The 60mph sprint is done in 5.5 seconds, for reference, and although typical rivals possess more firepower, they also have much more weight to shift. Traction, as expected, is supreme.
The brakes absorb a frankly absurd amount of punishment; lean on them later, they oblige, ask them what seems impossible, they lap up the request and bite hard. They inspire confidence - key on a road like the B6255.
So, how do you come to a conclusion on the GR Yaris? You don't, really, as you just crave another drive. It's that good; it's addictive, it's a properly sorted car to drive and every single one of the basics has a giant tick next to it. However, it's special, too. It's been built for rallying, and that motorsport heritage shines through. Better than the current best, which is that pesky Type R? Hard to say, as that too dazzles, but the fact that there's a massive waiting list on the little Toyota and second-hand prices are more than £5,000 higher than a factory-fresh model says everything.
A special little car - one for the ages - an all-time great.