HOSPITAL bosses hoping to tackle record numbers of alcohol-related issues among Barnsley residents have formed a new specialist care team to support patients deemed most at-risk.
The team - part of a campaign to effect wider change across Barnsley - will provide intervention and support for both those admitted with alcohol-specific conditions, and patients with other injuries and issues found through questioning to have been caused by drinking.
Numbers of people requiring treatment for either primary or secondary diagnoses of alcohol-related conditions were revealed in recent weeks by the Chronicle to have risen year-on-year to 6,080 admissions in 2019/20 - 1,000 more than three years prior, the highest on record, and the highest annual rise in Yorkshire from 5,648 the year before.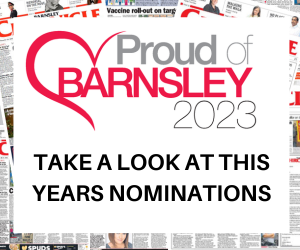 The Chronicle was told at the team's launch event on Monday that its formation is not a direct response to the pandemic and subsequent rise in alcohol cases, but was outlined in the NHS' long-term plan in 2019.
It will work in tandem with the hospital's QUIT programme - designed to support patients to stop smoking as part of their routine care - and will similarly provide links with community-based services.
Hospital chief executive Richard Jenkins told the Chronicle: "In Barnsley we have slightly more alcohol issues than other areas, and we want to make sure that when we have the opportunity to help some people, we take that opportunity.
"It's just one part of Barnsley's response to alcohol. The council and public health are leading on the overall response.
"This is just us putting an additional piece of the jigsaw together, so we don't miss that opportunity when someone either has to come to harm because of alcohol - or they might come into hospital for some other reason, but in the process of us assessing them it becomes clear that they've an alcohol issue."
The service - funded by the NHS through Barnsley's Clinical Commissioning Group (CCG) - will be nurse-led, and will operate seven days a week.
Every morning, staff will visit the emergency department and complete expert assessments of patients.
Mr Jenkins added it's a more 'systematic' approach to what's been provided previously in hospitals.
"We recognise if you're in hospital for two or three days, you're not going to suddenly change your life. But we can start to recognise the risk. We do monitor the number of patients coming to hospital with alcohol issues.
"What we would want to see over time is that we've had a reduction in repeat visits.
"We'll be looking that, compared to the evidence in the past, in the future we get less of those repeat attenders."
Last year, 370 people in Barnsley were admitted for alcoholic liver disease, up eight per cent on the previous year, while 1,474 people were admitted for mental and behavioural disorders due to alcohol and 2,676 people for alcohol-related cardiovascular disease.
"I remember years ago when I was a junior doctor, 28 units was the limit for a man, and now it's 14," added Mr Jenkins.
"We've now associated a lot of cancers with excess alcohol use. In women, breast cancer risk is significantly increased by alcohol intake. It's more harmful than any of us realised years ago, and that's why we feel it's part of our duty in trying to provide healthcare for people in Barnsley, to factor this in to help them live healthy lives in the future."
Cabinet spokesperson for public health, Coun Jim Andrews, said: "By offering a more specialised package of care, our residents can get the right support to tackle their problems with alcohol.
"We are proud to be one of the first places to offer an Alcohol Care Team and hope to see similar success to that of the QUIT programme, which has already supported several smokers in the hospital."