BARNSLEY has lost millions in public health funding due to cuts over the last five years, according to a local MP's research.
Wentworth and Dearne MP John Healey's analysis into House of Commons records shows the borough - one of the hardest-hit local authority areas by austerity in the country - has lost £3.7m in real terms since 2015.
That equates to a drop of £19 for each resident.
John brought the figures to light after the recent government spending review neglected to announce any change to the public health grant issued to local authorities.
The grant is issued by central government to support the delivery of drug and alcohol services, sexual health clinics and children's health services, but in the last year money has also been allocated to the recovery from Covid.
John said: "Our NHS went into the Covid crisis short of 100,000 staff and with 17,000 fewer beds than a decade before.
"The NHS crisis now is because of Covid and Conservative ministers, who've put the squeeze on health funding for the last ten years, have failed to recruit the NHS doctors and nurses needed.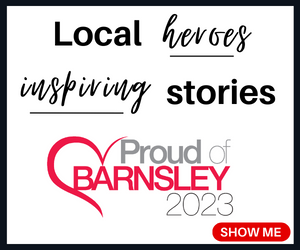 "Local public health services are vital to help people look after themselves and prevent them becoming seriously ill.
"Cutting back on this work puts more pressure on our hospitals."
Barnsley's public health strategy is focused on improving access to and education around healthy food options - with around seven in ten residents found to be obese - as well as alcohol misuse, physical activity and smoking, all of which are significantly higher than the national averages.
The proportion of people walking for travel at least three days a week, 11.4 per cent, is lower than the national average of 15.1 per cent, while just 0.2 per cent of people in the borough cycle on at least three days a week.
That's the fifth-lowest percentage in the country, which has an average of 2.3 per cent.
Barnsley has the highest percentage of physically inactive adults in the region, and the 25th-highest nationally, according to Public Health England (PHE).
Transport heads have expressed their desire to increase numbers of people walking and cycling to work, necessary to improve the borough's overall health and carbon footprint.
But, according to PHE figures, there are currently 28.7 per cent of people in Barnsley considered physically inactive.
That's the highest proportion in South Yorkshire and significantly higher than the Yorkshire and Humber average of 24.2 per cent, and national average of 22.9 per cent.
The figures also show a high percentage of 15-year-olds are considered to be sedentary for an average of seven hours a day over the course of a week, with Barnsley's 76.5 per cent the highest in Yorkshire and the Humber and the 15th-highest in the country.
Council leader Sir Steve Houghton challenged the spending review last month, saying the government's plans 'still heavily rely' on the raising of council tax to account for shortfalls in core services and adult social care.
Barnsley has received £32m from the government's Covid-19 emergency response funding.
The council's medium-term financial plan, announced in February, also includes £12.7m in one-off investments to recover from Covid through the council tax increase along with government grants.
The majority of the council's near-£200m 'core' funding comes from council tax, around £106.7m, with the rest through business rates and various government grants.