A look at what Barnsley's new head coach must do once he arrives at Oakwell on Monday
GET BEST FROM TALENTED SQUAD
The majority of this Barnsley squad was within touching distance of the Premier League six months ago.
There is plenty of talent and character at Oakwell, far too much to be second-bottom of the Championship despite problems such as a lack of experience in central midfield and not enough regular scorers.
They are clearly low on confidence after the club's worst start to a season ever and the hapless stint of Markus Schopp but, with essentially now a fully fit squad, they have many of the tools needed to climb the lead. They need Poya Asbaghi to restore their belief, give them a clear idea of how to play and build momentum.
Some important players have dipped well below last season's standard of performance.
Cauley Woodrow is clearly suffering from being asked to drop into midfield during games, while he misses a more physical player to work off like Daryl Dike last season.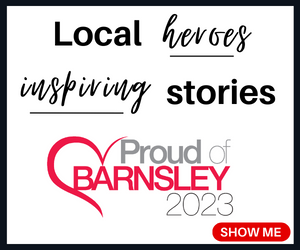 He is the most prolific Barnsley striker in the 21st century and is very likely to come good, but he admits he is disappointed with a tally of three goals this season and none in his last seven games. He has eight non-penalty goals in his last 71 league matches.
Callum Brittain is another who is yet to get anywhere near last season's performance levels.
The right wing-back desperately needs a first Barnsley goal to boost his confidence.
He also needs to find a good balance between getting forward on the attack and leaving huge spaces behind him – which is also the responsibility of the players around him and the manager.
Callum Styles and Romal Palmer are also struggling to replicate last season's performances consistenty.
Meanwhile, most of the summer signings are yet to make a major impact, although Aaron Leya Iseka and Josh Benson look very promising.
A new manager could reinvigorate many of those players and bring fresh starts for the likes of Dominik Frieser, who did not play in five of the last six games, and summer signings Remy Vita, who is yet to make his debut, Obbi Oulare, who has played 15 minutes, and Devante Cole who has been in and out.
GET FANS BACK ON SIDE
Barnsley have now won 11 games of their last 60 in front of fans compared to 31 of their 60 behind-closed doors.
The theory that the crowd's absence was a major factor in last season's success has never made much sense, and is patronising to the players who finished fifth. But that stat is worth pointing out as it is so cruel that the fans watched such good times from home and have returned to another bleak relegation fight.
There is deep frustration in the fanbase, especially after seeing some hapless displays this season – none worse than the last game against Hull – which is compounded by the controversial closure of the West Stand. They turned against Schopp fairly early, rightly, but most will be willing to give Asbaghi a chance.
A rise up the table from a seemingly hopeless position is an art well-perfected by the Reds in recent years and something the supporters can back.
The fans will get behind this team if they give them something to cheer – we saw that during the win against Derby – but they deserve much more consistent performances and results.
FIND A FORMATION THAT WORKS FOR HIM AND THE TEAM
Asbaghi played a three-man defence for most of his career, at Dalkurd and Gefle and his first season at Gothenburg.
But he then turned to 4-3-3 or 4-2-3-1, with the latter system being his favoured formation with Sweden under 21s.
Markus Schopp and caretaker Jo Laumann have continued to use Valerien Ismael's 3-4-3 formation despite it clearly not working without the organisation and discipline the Frenchman instilled in his team.
If not well-drilled and clearly-instructed on how to play that system, you will leave huge gaps in between the back three and wing-backs for opponents to exploit while, without Ismael's direct approach, you are often dominated in midfield and struggle to pass out. The cull of wingers from the squad under Ismael's tenure leaves them limited in formation options, as does their lack of a fit target man striker with Obbi Oulare only playing 15 minutes so far. An obvious choice would be to go to 3-5-2 but, with central midfielders thin on the ground and Callum Styles already being required at left wing-back, that might be a stretch for this squad.
Most importantly, a strong character is needed to stamp his own authority and make the squad believe in his methods.
These are talented players who are willing to adapt, but Asbaghi has to get his ideas across very quickly and adapt them to the Championship.
It would have been ideal for him to have been appointed at the start of this international break and have two weeks to work with the squad on the training pitch.
But his commitments with Sweden under 21s and a wait for a visa mean he will not start until Monday at the earliest, with games on Wednesday and Saturday – after caretaker Laumann has the very difficult task of going to the highest scorers in English football tomorrow, Fulham.
LOOK TO ADDRESS KEY ISSUES IN JANUARY TRANSFER WINDOW
The balance of the squad is not quite right, even allowing for the Reds' focus on developing youngsters.
The under 23s' central midfield on Monday last week against Hull of Isaac Christie-Davies and Will Hondermarck was older combined than the first team midfield of Josh Benson and
Claudio Gomes against the same club two days earlier.
Benson and Gomes showed against Derby that they can be a good pairing but they currently seem to lack the knowhow to perform consistently well in the Championship.
A more experienced player in the middle, just as an option if not a guaranteed every-game starter, would be useful to drag Barnsley out of trouble. The Reds have shown they are willing to bend their age rules every now and then to help the team and may need to do so in January.
Once he has a taste of the Championship, Asbaghi will have his own ideas of where the squad needs strengthening, depending on what formation and approach he chooses.
He could also face a fight to keep his star players with chief executive Khaled El-Ahmad recently suggesting they would have to sell before they buy in January.