A FORMER Mayor of Barnsley and current councillor was assaulted yesterday.
Darfield Coun Pauline Markham was out walking her dog in Broomhill Park yesterday (November 18) at around 2.30pm when she was approached by an unknown male.
The man reportedly said shouted at Pauline before striking her in the face.
She fell to the floor and was assisted by a member of the public and her husband while police and an ambulance arrived.
This instance isn't the first time Pauline has been attacked in recent months.
Speaking to the Chronicle in September, Pauline revealed she was assaulted before the local council elections when an unknown biker threw an object at her head, causing her to fall to the ground.
She has also had her car tyres slashed, and been followed home by an unknown person on a motorbike.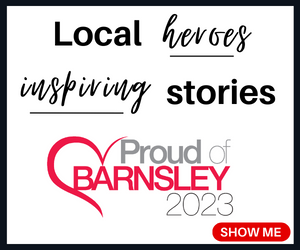 Fellow Darfield councillor, Kevin Osborne, has called the attacker a 'coward' and hopes swift action will be taken.
"Both Pauline and her husband are in a state of shock over what happened and I think the whole situation is inexcusable," said Coun Osborne.
"I speak for myself and my fellow Darfield Coun Trevor Smith when I say that this won't deter us from fighting to put an end to antisocial behaviour in the ward.
"My hope now is that Pauline has a speedy recovery, and that the person who hurt her is found and brought to justice."
South Yorkshire Police have issued an appeal to find the attacker.
A spokesperson said: "He is described as white, about 5ft7in tall, of medium build and aged in his early 40s.
"He spoke with a local accent and was wearing a black hoody and jeans.
"He had a brown Staffordshire bull terrier with him."
If you have any information about the incident, or any CCTV footage which may have captured the assault phone 101 quoting incident 432 of November 18.