ORGANISED crime groups peddling drugs in Barnsley's worst-off communities have been 'significantly disrupted' in recent months - with six-figure cash hauls and large quantities of illegal substances being seized by police through targeted crackdowns.
Over the last three months South Yorkshire Police's taskforce - Operation Fortify - have executed 19 warrants and prosecuted 11 people linked to OCGs.
A tip-off about cannabis plants in the vacant BrightHouse premises on Market Street, Barnsley, in May - which yielded more than 1,000 cannabis plants - saw action intensify.
Police believe OCG members have dominated deprived areas in the Dearne, but recent investigations have shown the issue to be prevalent across Barnsley, fuelling a rise in so-called 'county lines' crime.
A police report said: "OCGs are made up of individuals who work together as an identifiable group of people to further their criminal activities.
"We seek to identify those involved in organised crime, map them as OCGs and then work within a multi-agency partnership to disrupt their activity, and safeguard those at risk from such groups using a wide variety of powers and legislation.
"We have recovered significant amounts of Class A drugs along with several cannabis factories worth £200,000 to criminal groups when cultivated, and £15,000 in cash.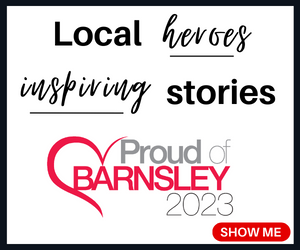 "In a first for South Yorkshire, we have also obtained a forfeiture order for £206,000 in digital currency which was identified through our work with a number of partners, both in the public and private sector, which we were able to link back to a criminal enterprise.
"Officers have concentrated their efforts on those groups posing the greatest risk to our communities along with groups which seek to exploit vulnerable people, both children and adults to undertake their criminal activity."
A total of 12 gang members - who operated from Swinton and extended their reach to communities such as Goldthorpe and Bolton-upon-Dearne - are awaiting sentence after the Crown Prosecution Service (CPS) successfully convicted them with conspiring to produce cannabis and money laundering.
Work has also increased - alongside Barnsley Council - to safeguard youngsters who are vulnerable to organised criminality.
The report added: "In 2017 a number of search warrants that were executed under the Proceeds of Crime Act targeting members of a mapped OCG reported to be involved in the production of cannabis on a large scale.
"Significant financial wealth and assets have been identified since the investigation began.
"Last month, the case reached its conclusion and 12 suspects, including the principal members of the OCG, pleaded guilty.
"Recently our teams have also identified and been disrupting a number of county lines crime within the district but spanning regionally and in some cases nationally.
"Working alongside other policing teams, these lines often involve messages being sent out on mass to buyers, and then drugs being supplied locally to them, but with the organisation and supply taking place from two separate places.
"Those involved in county lines will often use young people and vulnerable adults, to transport, store, and deal drugs on their behind or take over their premises as a remote base.
"Our work has been focused on safeguarding and trying to prevent the young and vulnerable from becoming involved and targeting those involved in the organisation of the line.
"South Yorkshire Police are clear that organised crime will not be tolerated."
* If you have any information about suspected drug crime in your community, you can report it to police on 101. You can also contact the independent charity Crimestoppers, anonymously, via their website crimestoppers-uk.org or by calling 0800 555 111.