GROUND stability concerns on a swathe of fiercely protected land - which is set to yield more than 1,700 homes in the coming years - will result in a Coal Authority-led investigation being carried out due to its former mining past which campaigners hope will revise the scheme, the Chronicle can reveal.
Site MU1, former green belt land in the council's local plan which sets out future development ambitions up to 2033, is situated between Pogmoor, Higham and Barugh Green.
Two planning applications lodged by Strata Homes and Sterling Capitol, who make up the Barnsley West Consortium, will firstly feature a 229-home estate, a link road to join two already approved new roundabouts, 43 hectares of employment land and 'wildlife corridors'.
Outline approval for the development of 1,760 homes, a new 420-space primary school and 'community facilities' is also being sought.
However, before planning bosses decide on the bid, specialist equipment will be used to make a number of pits and bore holes into the ground after the Coal Authority stepped in due to the site's past.
The former opencast mines reached depths of 45 metres and were backfilled.
A spokesperson from the Barnsley West Consortium said: "Following engagement with statutory bodies during the consultation, we are undertaking further investigations into the site as part of the ongoing planning process.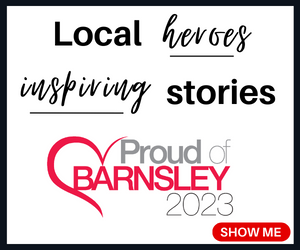 "Following a review of archived Coal Authority plans and undertaking ground investigations, it has been confirmed that historical methods of mining once took place on site from 1945.
"The outer boundaries of the former opencast pits all present challenges and the former highwalls represent zones where the depth of fill may be 45 metres deep.
"Site preparation works, including earthworks, are required to address these constraints.
"The ground conditions of the site have been affected by previous opencast mining, so there are areas where development is restricted."
MU1 has been at the centre of stern opposition from campaign group Keep It Green, whose members have called on the council to protect the borough's green spaces.
A statement said: "The Coal Authority responded to the planning applications and, in respect of the one for the houses, expressed concern that insufficient investigation work had been done on site regarding the former coal workings and in particular old mine shafts.
"They're responsible for compensation claims arising from damage caused by coal mining subsidence and so presumably want to make sure that houses are not going to be built on unstable ground which could lead to subsidence claims in the future.
"In the past we have called on the Coal Authority and the council to do more investigation work on the site as we still feel that there will be problems caused by the old opencast workings in terms of water and gas.
"The developers immediately started further investigations on site as the application for houses cannot go forward until these investigations are complete.
"This also means that there may have to be amendments to the planning application if problems are found by these investigations in which case it may have to go out to consultation once again."
Coun Tim Cheetham, cabinet spokesperson for regeneration and culture, confirmed works are underway.
"In its consultation response, the Coal Authority suggested further investigations into ground stability," he said.
"This is not unusual in areas like Barnsley where lots of mining has taken place.
"The applicant has therefore commissioned the investigations, which are now underway.
"We will publish all responses to the consultation on the webpage where the application can be viewed.
"This will be done in plenty of time before planning officers make their recommendation to planning and regulatory board."